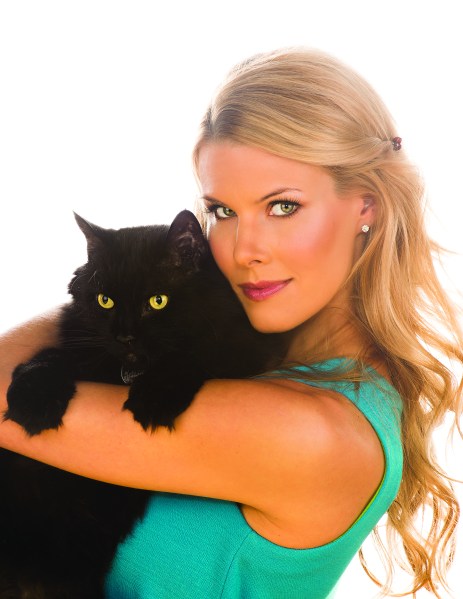 If it were humanly possible for Grace Kelly and Christie Brinkley to procreate, their spawn might resemble Beth Stern, a refined beauty with mesmerizing eyes and a genuine smile. Looking more West Coast than Pittsburgh, where she grew up, Ms. Stern—né Beth Ostrosky—came to Manhattan in 2000 to pursue a modeling and acting career. Her life changed a year later when she crossed paths with radio personality Howard Stern.
"We met at a dinner party at the Mercer Kitchen 15 years ago. I had no idea he would be a guest. We ended up sitting across from each other," Ms. Stern said about meeting the man she married in 2008. "We've been together ever since. "
While many women would go on The Howard Stern show to attempt to further their careers in the entertainment industry, vie for the attention of Playboy or seduce Howard himself, that was never Ms. Stern's goal. A three-time FHM cover girl with various film and TV credits to her name, her first time on his show was about a year into their relationship. Now she's a regular guest, but she's not promoting anything other than pet adoption. "I usually have an animal agenda when I go on air with him," she said.
Ms. Stern's passion for animals was born of a childhood raised in a pet-filled family home. "We always had rescues," she recalls, "our family dog, Suziedog, was my parents firstborn. She was a giant Collie mix. We had two cats, three guinea pigs and three chickens. Loving animals is in my blood."
Ms. Stern has used her spouse's popular radio program to promote her love of animals and her work with the North Shore Animal League. When the couple first met, Mr. Stern had and one dog and one cat. She began fostering cats after their bulldog, Bianca, passed away in 2012. "When we lost Bianca a few summers ago, it was devastating," she said. "Animals are part of the family. I had to go through grief counseling. My dog was like my child. I woke up one morning and said, "Before we adopt another dog, I have work to do." Howard was 100 percent on board; I contacted my friends at North Shore Animal League America. "
Knowing that municipal shelters often euthanized animals, she started going to the shelters herself, grabbing litters of kittens and harnessing the power of her husband's radio show to save their lives.
"I brought them home, and using my husband's show, we found homes for them. He photographed the kittens, talked about them on air. He named them, and I personally delivered them to the families. We're still going. We've fostered almost over 50 cats. Five rescues that we call our own. "
Mrs. Stern is gearing up to start saving more. "May and June is the beginning of kitten season. Most shelters are just filled with kittens during these months and need the help."
At one time, the Sterns had a total of 15 kittens under their roof. This past summer, they fostered and found loving homes for 41 kittens and one English Bulldog. When it comes to rescuing, Ms. Stern won't stop. Even when it comes to animals that may be a little out of the ordinary, she'll make sure they get the help they need.
"No exotic pets; I think my husband would kill me. No reptile fostering. But Howard and I both work closely with the Wildlife Rescue Center of the Hamptons. If there were a hurt reptile in our yard, we would transport it to the center promptly."
TV is fair game, however. It was the perfect fit when she was approached to host the Hallmark Channel's first annual Kitten Bowl, which aired on Super Bowl Sunday and featured kittens playing football in their own miniature stadium on Astroturf. A total of 71 kittens participated, each available for adoption. Other notable animal lovers involved included New York Yankees announcer John Sterling, Nicky Hilton, Regis Philbin, Rachel Ray and Hoda Kotb. Kitten Bowl was so successful that Hallmark has already planned another game for next year.
Ms. Stern's considerable charisma isn't incidental to her the show's success. "She's one of the nicest people I've ever met," said infamous JD Harmeyer, known as JD the Intern to Stern fans. "She has a big heart, and she really wants people to have animals to love."
The Sterns are currently on a mission to help expand North Shore Animal League by adding a 14,000-square-foot facility. The project is known as Bianca's Furry Friends.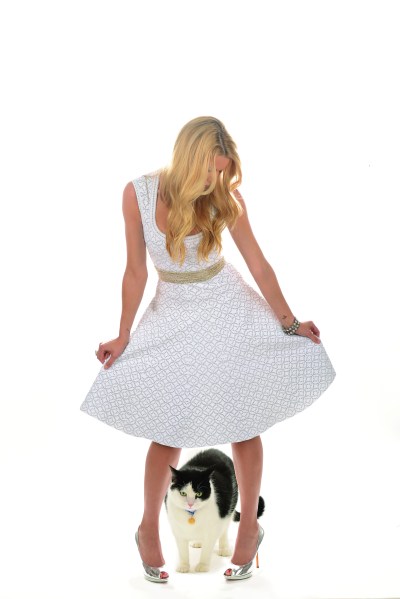 "Upstairs is going to be a cage-free cat environment. I just feel that when you go into shelters and see an animal in a cage, they're not happy. I want them to be thriving in the time that they're waiting for their forever homes," said Ms. Stern.
The addition will add more space for canines in the downstairs area to be rescued from puppy mills and for adult dog rescues. "It's two-fold: The dogs benefit, and the kitties benefit."
To contribute, one can go to the North Shore Animal League website and make a donation. In exchange, you will be given a limited-edition 2014 calendar. Each month features a photo of animals up for adoption, posing alongside Ms. Stern. The calendar's photographer: none other than Mr. Stern, who has taken up photography on the side, with all of his proceeds going to North Shore.
Others are following suit. Billy Joel, who recently rescued a pug from the North Shore Animal League, is donating the earnings of his sold-out, May 9 birthday show at Madison Square Garden to the cause. (Readers can help too, at animalleague.org or biancasfurryfriends.com.)
Until the facility is built, the Sterns will likely have a lot more company. "I feel that people think cats are second fiddle to dogs," said Ms. Stern. "Cats are incredible pets."