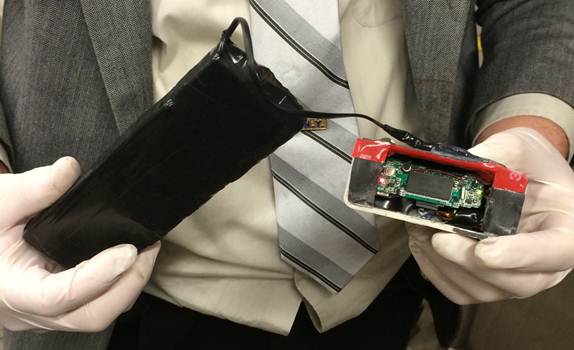 If you've taken the subway lately, you might want to check your credit card statement.
Just days after the MTA found skimming devices at the LIRR Baldwin station, a new attempt to steal riders' personal codes and info was discovered at the Columbus Circle subway station.
A pinhole camera and a card-skimming device had been attached to a ticket vending machine on the Downtown 1 Train platform, the MTA said in a press release Thursday.
An X-ray-eyed customer noticed the small device, and removed it before alerting the clerk in the station booth, the press release explained. The New York Post also noted that the device had been concealed behind a fake wall socket above the machine.
The MTA is now upping the ante to protect passengers from additional scams.
"We have already dispatched personnel to check all MVMs system-wide today for other devices," Carmen Bianco, MTA New York City Transit President, said in the press release. "As was the case yesterday, we continue to ask our customers 'If You See Something, Say Something,' particularly if they notice any suspicious activity or device in our system."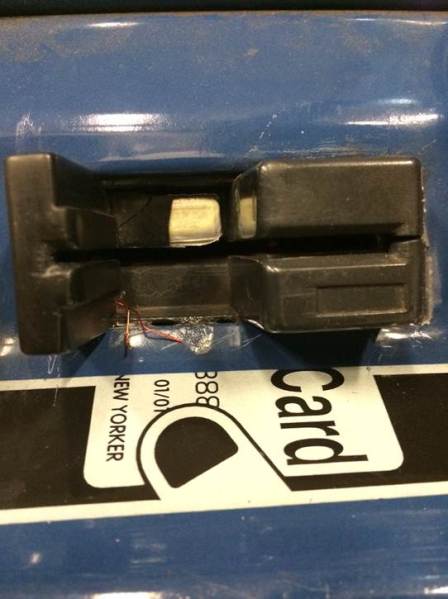 This isn't the first time the MTA has had to deal with credit card skimmers.
Last year, four Romanians were arrested for installing card skimmers at numerous NY stations. The crooks were later caught trying to retrieve the devices.
Another Romanian, 35-year-old Ovidiu Haidau is currently suspected for installing the scanning device on the LIRR ticket machine last week, the Post reported.
The MTA now urges riders to check their banking and credit card activity for anything suspicious. Anyone with information regarding ticket vending machine skimming should contact the MTA Police Communications Division at (718) 361-2247.
Riders can also sign up for the EasyPay MetroCard, which is linked to your credit card, meaning you'll never have to make purchases in vending machines.