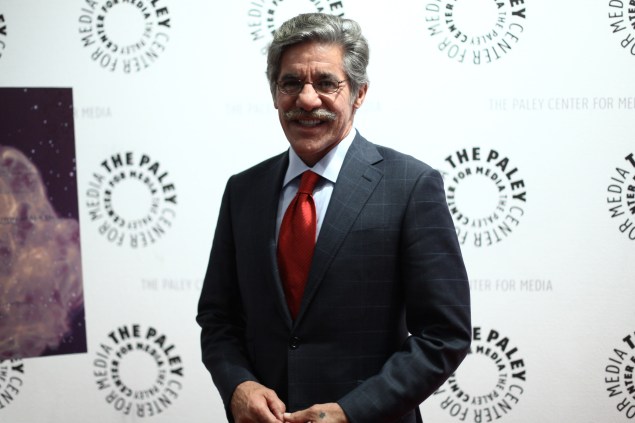 Talk show host Geraldo Rivera is steaming mad over the federal government's "pathetic, politically motivated witch hunt" and "fishing expedition" against Republican Congressman Michael Grimm, who pleaded not guilty yesterday to a slew of charges, including fraud and tax evasion.
On his WABC radio show today, Mr. Rivera fumed against the very concept of charging a former marine and FBI agent for hiring undocumented immigrants to work at his one-time health food restaurant on the Upper East Side, as Mr. Grimm is accused of doing.
"Are you kidding me? You indict an FBI hero agent, a combat veteran of the United States Marines, a two-term congressman, the only Republican in the area, and you indict him for hiring undocumented immigrants?" Mr. Rivera raged. "You go to any kitchen of any restaurant in this city, you're going to find undocumented immigrants!"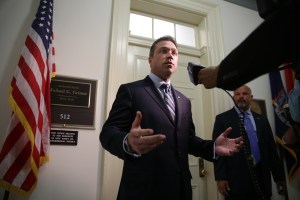 Mr. Grimm was charged on 19 additional counts, including wire fraud and lying under oath, but Mr. Rivera connected them all to the undocumented immigrant hiring issue.
"For Michael Grimm to be indicted for hiring undocumented immigrants in New York City–the sanctuary city of sanctuary cities–is a pathetic, politically motivated witch hunt. Congressman Michael Grimm is absolutely right: This is appalling. This is insulting. I mean, if you want to indict him for some hanky panky, then do it. Find some evidence," said Mr. Rivera. "But you can't indict a person who stands in exactly the same place as 5,000 other restaurant owners."
This is not the first time Mr. Rivera has rushed to Mr. Grimm's defense. Earlier this year, after Mr. Grimm infamously threatened to throw an NY1 reporter off a balcony, Mr. Rivera hosted the congressman on his show and declared that he was "stickin' by your side." "We all have bad days," he said then.
Mr. Rivera, clearly on a roll today, further questioned the timing of the indictment, which came after the filing period for federal candidates had ended, meaning that getting another candidate on the ballot is near-impossible.
"This is pathetic! This is the way that Democrats want to squeeze out the only Republican? A war hero?" demanded Mr. Rivera. "Not only did they indict him for a lame charge, but they indicted him after the date when he could drop out and the Republicans could replace him with somebody. So you tell me this isn't political? Give me a break! And Michael Grimm is a great guy. I know him personally. We have hung out together. He's one of the few people I stood shoulder-to-shoulder with in the last election. A hero!"
"That stinks to me. It stinks to high heaven of politics, and a witch hunt," continued Mr. Rivera, echoing Mr. Grimm's own "witch hunt" accusations, which he levied at the U.S. attorney's office after the arraignment yesterday afternoon.
U.S. Attorney Loretta Lynch dismissed such allegations at a press conference unveiling the indictment. "We bring a case when it is ready. It is just as irresponsible to bring a case before it's ready to suit someone else's political needs as it would be inappropriate to delay a case to answer to another group's political needs," Ms. Lynch told reporters. "So we have to set all that completely aside and follow the evidence."
Ms. Lynch also said Mr. Grimm is the subject of a broader criminal investigation that could still lead to additional charges.