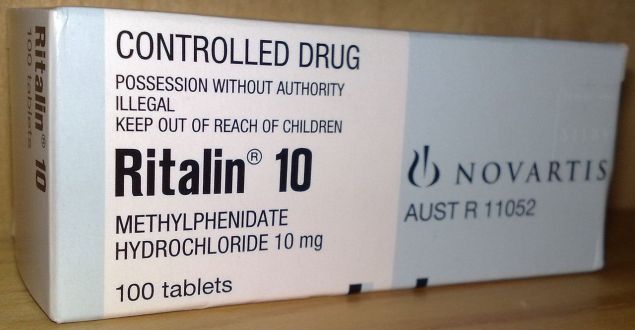 When a headline features the word "drugging," the report about ADHD that follows will not be well-balanced. Such was the case with Esquire's recent salvo into the topic, "The Drugging of the American Boy."
Esquire joins The New York Times in treating one of the most well-researched and documented conditions in medical history as a piñata. Bash ADHD and all the goodies fall out. Web traffic soars.The immense anti-psychiatry blogosphere races to showcase the latest proof that they've been right all along. Esquire actually calls this piece a "blockbuster investigation" — just in case the ASME judges missed it.
Lost in the shuffle: Accurate reporting on a critically important public health issue affecting millions of Americans.
Never considered by the editors or the writer, Ryan D'Agostino: the story's compounding of stigma already suffered by millions of children, teens, and adults with ADHD and the people who love them. Hammering on the themes of misdiagnosis and side effects, Esquire overblows these issues while delegitimizing the diagnosis itself and the medications often used to treat it. As veteran journalist Paul Raeburn put it, blogging for MIT's Knight Science Journalism Tracker:
D'Agostino then discusses the potential dangers of ADHD drugs using guilt-by-association. Stimulants used to treat ADHD are Schedule II drugs, he reports, a classification that includes "cocaine, methamphetamine, Demerol, and OxyContin." Are you frightened yet? Don't worry, you will be.
The fact that clinical treatment standards around ADHD are problematic, at best, is no secret. Advocates, including myself, have been calling this out for years. Almost never mentioned in the "progressive" media's predictable screeds, including those in The New York Times, however: the devastating financial and human costs of unrecognized, untreated ADHD. Instead of acknowledging these and other facts about the disorder, Esquire sided with deniers of ADHD — the "anti-vaxxers" of psychiatry— despite the fact that it is considered the most highly impairing outpatient psychiatric condition.
At last count, 10,000 published studies substantiate ADHD as a valid diagnosis, with many of them demonstrating the efficacy of stimulant medications but many others studying behavioral approaches. I cannot emphasize this enough: There is no controversy about ADHD among the thousands of researchers and clinicians worldwide or the millions of people who have embraced the diagnosis because it is the first thing that has made sense of their lives and offered a better path. Over roughly 10,000 words, Mr. D'Agostino plucks the low-hanging fruit from anti-psychiatry blogs and ideological conspiracy lunatics to come up with the following:
The Feminists dominating our nation's schools are obsessed with emasculating our boys, simply for not being girls.
Complicit is Big Pharma, which has co-opted the medical establishment into chemically imprisoning young males with highly addictive pills.
The Establishment metes out harsh punishments to mavericks who dare say, "Hey, let's be careful before cramming mind-altering drugs down innocent boys' throats."
Only one man, Esquire reports, bravely says, "Stop drugging our boys!" He learned about ADHD not by studying it (that's obviously the girly way) but by having it himself. (Never mind that what he describes is not necessarily ADHD.) His cure? Bombarding our "intense" boys with a steady diet of praise—and never, ever criticizing or punishing them. Forget that "intense" is not even an accurate diagnostic criterion for ADHD. And never mind that overpraising is likely the last thing you want to do with the "intense" kids whose ADHD is complicated by the not-infrequent co-existing conditions of oppositional defiance and conduct disorder—not unless you want to create narcissistic sociopaths.
That man at the center of Esquire's article is a counterculture figure with no academic or professional training in the field: Howard Glasser, the Queens-based author of 101 Reasons to Avoid Ritalin Like the Plague. In addition to waxing poetic about his unproven approach (actual ADHD experts must provide peer-reviewed proof of their claims) the magazine provides him with a platform to answer reader questions about ADHD. Unfortunately, only readers with Facebook accounts could comment on the story. While a few adults with ADHD did so, many more wrote to me privately, saying they did not want to risk divulging their diagnosis publicly and in such a hostile venue.
A few days later, the magazine ran an "update" (A Plea To Slow Down the Drugging of the American Boy). Among other rejoinders to reported reader feedback, Mr. D'Agostino writes, "I also never argued against the use of drugs for a properly diagnosed disorder"—a ham-handed, have-it-both-ways attempt to deny the the original text and headline, which remained intact for anyone who cared to read it. It would take at least 10,000 words to thoroughly rebut the original Esquire piece and place the various issues in context. Yet "Drugging the American Boy" can easily be taken down by addressing only its major points:
---

Never considered by the editors or the writer, Ryan D'Agostino: the story's compounding of stigma already suffered by millions of children, teens, and adults with ADHD and the people who love them.

---
Esquire: "…The shocking truth is that many of those diagnoses are wrong… " Shocking? Hardly. Misdiagnosis of all medical conditions is rife within our healthcare system—an estimated 10-20 percent, Kaiser Health News reports. Perhaps we should stop diagnosing everything right now. What's more, Mr. D'Agostino cannot substantiate how many of these diagnoses are wrongly made. This is his opinion.
Esquire: "Millions of those boys will be prescribed a powerful stimulant to 'normalize' them. A great many of those boys will suffer serious side effects from those drugs. The piece confuses "normalizing symptoms" (clinical language) with "normalizing people." People taking medication for ADHD remain unique individuals; the difference is that they become less at the mercy of their symptoms and better able to individualize using their own free will. Side effects are to be expected from any medication. With careful trial and error over time, the medications can be adjusted to maximize positive effect and minimize negative effect. Consider the side effects of not medicating ADHD at all: Higher-than-average rates of school dropout, car accidents, brain injuries from too-risky sports and other accidents, under- and unemployment, divorce, bankruptcy, job termination, absentee parenting, and incarceration. It's estimated that about half of our prison population has untreated ADHD.
Esquire: "… most of those boys are being drugged for no good reason—simply for being boys. ….It's time we recognize this as a crisis." Mr. D'Agostino offers no evidence that these boys have been diagnosed for "simply being boys." After all, what about the majority of boys who are not diagnosed? Is Esquire implying they are not "real" boys? Is it somehow not manly to succeed in school and to get along with others?
In children and teens, males are diagnosed at greater rates than females. But by adulthood, the number is more even. Girls typically lack the physical boisterousness that call attention to many boys with ADHD; so girls often fall through the cracks. Many women with late-diagnosis ADHD have told me they worked ferociously to hide their difficulties and "please" their teachers until the added pressures of college or entering the workforce overwhelmed their capacity to compensate.
As for the "crisis" Esquire declares, educational and occupational experts have for decades pointed to the real crisis: boys underperforming in school and, increasingly, in the world a large. This is a separate issue from the claims that Esquire is making: that the schools and society are refusing to accept that "boys will be boys."
Every time I read a disparaging "boys will be boys" story about ADHD, I think of the hundreds of e-mails I've received from men in their 50s and older, finally diagnosed with ADHD and learning why they had so many intractable problems in life despite the best of intentions. I particularly recall, though, my young friend Sam. He's graduated from college now and successfully making his way in the world, but years ago he was a newly diagnosed high school student. He wrote to me, a community volunteer offering support groups and lectures to the public, because he was angry that for years he'd been dismissed as a "dumb jock."
Was his athleticism the trade-off for classroom smarts? All those around him seemed to think so, until one teacher reached out to him and changed the course of his life quite dramatically:
Dear Gina, 
I am a 16-year old sophomore diagnosed last summer with ADHD. Receiving that diagnosis was a very positive event in my life, because it helped explain so many frustrations I'd had in school since early elementary school. Since being diagnosed, I've worked very hard learning the skills I could never seem to sustain before being diagnosed: how to study, how to organize myself, how to take tests, how to be a better writer, how to make fewer careless mistakes, how to focus, how to ask for help when I need it, etc. 
After several trials, we've found the right stimulant medication, and my grades in school are finally improving.  My struggles started early.  My parents tell me that I was a late talker, and that as a young boy I would get very frustrated trying to find the words that I wanted to say. By 3rd grade, I remember being so frustrated because I hated reading and just couldn't understand what I read.  I also had trouble following the stories that were read to me. 
---

To report compassionately about ADHD and all brain-based conditions requires a degree of empathy absent in the many articles that follow the formula of "The Drugging of the American Boy."

---
By middle school, I had to resort to becoming more of a talker in class, but was never seriously disruptive. Still, I was never organized, I often forgot homework, I couldn't plan long-term projects, I made silly mistakes on my math even though I understood it, and my English teacher told my mom that my writing was immature, I still hated reading, I struggled with remembering things, and I still struggled with finding the words I wanted to say. For years, not one teacher or pediatrician ever suggested learning or processing issue, much less ADHD. I was judged as a "classic boy."   
Finally, my 9th grade math teacher, a friend of my mom's, suggested to her that I might have ADD.  I was 15 years old at the time, and the idea had never been suggested before.  But the testing was irrefutable: I have ADHD-Inattentive [one of the three sub-types of ADHD, which presents with no hyperactivity]. Being diagnosed as late as I was had a pretty bad effect on my self-esteem.  For all my life to that point of diagnosis, I constantly felt stupid and embarrassed about my work.  
Inside my head, I knew I wanted to do well in school, but no matter what I did, I couldn't perform the way I thought I could.  That's why I now want to help others.  I want to help kids not feel badly about themselves as I did, to know that life can be better for them.  I've seen some classmates who reacted to their own ADHD differently than I did, acting out and rebelling, perhaps to hide the fact that they felt like such failures. I'd like to help teachers and school administrators know how to recognize the "non-hyperactive" types of ADHD. They never understood that all of my organizational problems exactly fit the profile of ADHD.
They seemed to think that because I was a good athlete that my mind was always on that. Perhaps if the name of ADHD were changed to a term that more accurately reflected its symptoms (i.e., Executive Function Disorder), then teachers and parents could better detect the problem earlier.
Where is the concern about the Sams of the world? To report accurately about ADHD requires a sophisticated intellectual curiosity and a grounding in science, not sensationalism.
To report compassionately about ADHD and all brain-based conditions requires a degree of empathy absent in the many articles that follow the formula of "The Drugging of the American Boy." Consider this a plea to think of the stigma and confusion created by cynical coverage, itself the biggest threat to public health.
__________________
Gina Pera is the author of the four-time award-winning bestseller Is It You, Me, or Adult A.D.D.? and the co-author of the upcoming ADHD-Focused Couple Therapy: Clinical Interventions (Routledge, 2015).