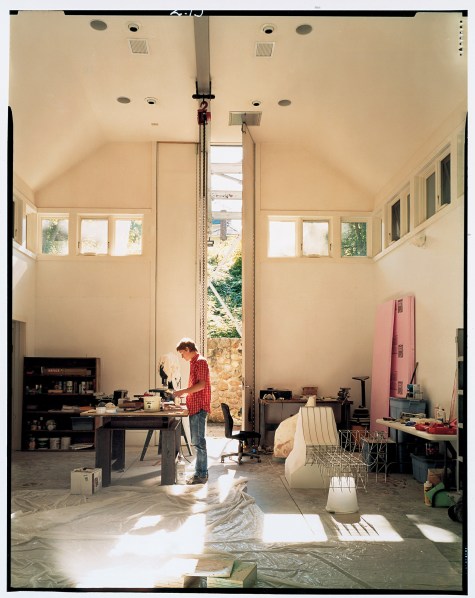 Five-and-a-half years ago, in 2008, I was at a low point in my writing and my life. I was 54 years old, with nine published books under my belt, including one (To Die For) that had been made into a critically acclaimed film and essays enough that the pages, laid end to end, would probably have reached from the East River to the West Side Highway and possibly to New Jersey.
But the well had gone dry. My previous three books (The Usual Rules, The Cloud Chamber and Internal Combustion) had gone virtually unnoticed by critics and had sold poorly. I had no publisher, no agent, and as it was explained to me countless times by the publishing types who offered their condolences about all of this, I had become something of a pariah in the literary and publishing world—most particularly, New York City—after the publication of my memoir, At Home in the World.
I was out of money but more so running low on the optimism I'd managed to maintain over a long writing career—full time, no back-up teaching position or husband bringing home a paycheck—that was never lacking its ups and downs. 
That spring, I applied for residency at the MacDowell Colony—the oldest artists' residency program in the country, a legendary place where writers, musicians, poets, architects and filmmakers lucky enough to be accepted are given a place to live, plus total peace and support. 
Two months after I mailed in my application, I learned I'd been accepted to MacDowell for a seven-week residency, starting that August and running through late September of 2008. The MacDowell Company and those who run it take care of absolutely everything, down to your plane ticket, if needed. But far more valuable even than the financial part of the relationship is the sense a residency provides (and none more so than a MacDowell residency, in my mind) of support and nurturing. This is all the more precious given how frequently, in a writer's life, those qualities remain in short supply. 
Whatever place you might find yourself in at the moment a residency commences, at MacDowell, they will scoop you up and put you gently down in a beautiful little cabin in the New Hampshire woods, with a desk, a window and very likely a fireplace—a screen porch, even. And total silence all around. Because my particular little refuge was one frequently used by composers (Aaron Copland had spent time there long ago, I believe, and not so far away was the cabin once occupied by Leonard Bernstein), my cabin also held a fine piano, in tune. 
I was given a separate place to sleep in, a ways off, but I loved my writing space so much I only spent one night there. All the rest of my time at MacDowell I slept on a cot in my writing cabin, making the half-mile walk through the woods, or on dirt paths, on a nice, old fat-tire bike provided to me, for breakfast and dinner at the main lodge. Lunch was delivered to my cabin every day—quietly so as not to disturb my work—in a picnic basket set on the porch.
In 40 years of work as a full-time writer, I have never worked so hard or well as I did over that stretch of weeks at the MacDowell Colony—rising at 5 or 5:30, writing all morning and into the afternoon but knocking off around 4:30 p.m. for a long swim at a spot called Willard Pond, where I shared the water with the loons. Dinners were spent with the other artists in residence—many of whom lived in tiny Brooklyn studios the rest of the year or worked in dark cubicles whose only contact with the outdoors was a fire escape.
After, we would gather on the front porch—we and the fireflies—or reassemble at the studio of one of our fellow residents and listen to a writer read from a novel or story in progress or hear a composer perform the piece she was working on. I heard a world-class performance by a violist at work on a solo composition, studied art installations, including a construction built by a young woman from Brooklyn who had come up with the idea of creating a portable home, small enough that a person could sleep almost anywhere she set it down. I watched pieces of films and experimental theater and listened to a poem completed just that afternoon, read by its author. I made some good friends. 
But the heart of my time at MacDowell was about the work, and the glorious (I will use the word "ecstatic") discovery of what I could do when all the distractions of my life were removed. There was no Internet in my cabin—and that was a good thing. Having lived much of my life in New Hampshire, not far from where MacDowell is situated, I had many friends living nearby, but I chose to stay on the grounds of MacDowell nearly all the time and saw almost nobody besides my fellow residents. I didn't want to break the spell. 
The project I had come to MacDowell to write was a memoir about my experience living in the small village of Lake Atitlan in Guatemala. I started that book at MacDowell and five weeks later had completed a manuscript. By now, it was the beginning of September. 
But with just under two weeks left before the end of my residency, I didn't want to stop working. So in the moments before sleep, in my silent single bed, with no sound but a lone owl, I asked my brain (or maybe it was my subconscious) to send a character and a story in the night. 
Next morning, I woke up with the voice of a 13-year-old boy in my head, telling the story of a hot Labor Day weekend in which his lonely divorced mother takes him back-to-school shopping and meets a strange man who asks them to take him home. And they do. 
When a piece of work is going well for me, I tend to write in a white heat but never quite as I did over the course of the days that followed. A week and a half later, when I left MacDowell, I did so with the completed manuscript of my novel, Labor Day, in my duffle bag. 
I went directly to New York—a place where long ago I had experienced praise and success but in recent years had felt the sting of rejection most harshly—and at once, I took the novel around and sold it to a wonderful editor, who remains my editor still. The fact that this event gave my career life again is not actually the most significant part of this story, however. The most important part, for me, was that those two months in that cabin at MacDowell rekindled a creative fire I thought I might have lost forever. 
---

A couple of months back—41 years after the publication of my first book—I saw my name on the New York Times best-seller list for the first time. 

---
Since that summer, I have remained in a state of profound gratitude for the gift of that quiet space and the community of artists I found there. I have written two more novels and attended other residencies since and had some very good writing times there but none to equal what I experienced over those precious seven weeks in New Hampshire. 
In the six years since, I applied three times for a residency at MacDowell, but I wasn't accepted. Each time, I have reminded myself that this is an experience so many hard-working artists deserve that I should not be greedy for it. I never forget how lucky I was to have known those weeks, and the creative fire they produced in me.
Still, I have longed to return to MacDowell, and so this winter, once again, I applied for a residency in hopes of returning in June to work on a new novel. In the past, I wrote on my application what was most true: that I had no idea what I'd be writing but also had no shred of doubt that once installed in that richly inspiring place, free from the usual distractions, I'd find my own best story, as history had proven I could. 
This time around, recognizing that my previous application strategy must seem overly vague, I described a novel I'd been working on the previous fall, despite the fact that it seemed unlikely this would be the project I'd actually be tackling a full six months in the future. Assembling my materials for the panel of eminent writers who would serve as judges of my work, including a recommendation from a well-known writer friend and sample pages from the unfinished novel, I told myself not to hope too hard that I'd get in. 
But of course I did hope hard. The application felt particularly significant now that MacDowell has put into place a policy that, regardless of whether or not she's accepted, a person may apply only once every two years. 
The other day, the email came, beginning with the words "We regret to inform you …" I received the news just as I was getting ready to make an hour-long drive, so I had a good long stretch of quiet time to meditate on all of this: on the experience of rejection, for a writer, and on the curious nature of inspiration, the impossibility of describing a novel not yet written, an idea still only in one's brain. And I thought about the self-doubt that being turned down for this residency had brought up for me. 
In earlier years, hearing the news of a MacDowell rejection, I'd cried a little. This time, I did not. 
I thought about all the good and deserving writers and artists I know, working in small dark rooms, rising before dawn, as I did for so many years, to get an hour or two in before the children need tending, or staying up through the night, because they have day jobs. Who am I to complain, as a woman who has actually managed to live by her writing for her entire adult life and one who continues to know the supreme gift of having her work seen and read by readers? 
A couple of months back—41 years after the publication of my first book—I saw my name on the New York Times best-seller list for the first time. (It was that novel Labor Day that put me there, by the way.)  
This makes me luckier than most. I am lucky that I am able to publish my work at all and live by my writing. (I need to add that it's not only about luck. There is some hard work, discipline and tenacity involved. I won't mince words here: Talent is also a necessity, though not enough on its own.)  But for all of us—even the so-called "successful" types—being a writer, or any kind of artist, involves far more rejection than affirmation.
I wanted to tell this story as a reminder to the many writers and artists who may be reading this that rejection is not reserved for young, unknown, unpublished strugglers. You can and will face it at any stage in your career. 
My good friend, the director Jason Reitman, who was nominated for a couple of Academy Awards for a film a few years back, received a big measure of occasionally brutal rejection a couple of months back, for his film adaptation of my novel, Labor Day—despite having made what I consider to have been a beautiful film. (The Observer loved it, as well, with Rex Reed awarding it four stars.) Jason's a lot younger than I am, but he has already learned an essential lesson for any artist who wants to survive: Never define your work, or yourself, by the reviews other people offer up. Just keep on doing what you do, the best you possibly can.
I can't pretend the letter that showed up in my inbox from the MacDowell Colony the other day didn't sting. But in the end, here's what I know about rejection: You must not allow it to crush you. 
A wise artist—a wise human being—may even learn a thing or two from the experience of rejection. (I, for instance, have had to concede that the pages I submitted with my MacDowell application, from the novel I proposed to write, failed to represent my best work. Had they been my best work, that novel would be completed by now, instead of abandoned.) But most of all, what I know is that I must never take anyone's rejection of my work—or (this is important) anyone's praise—as the ultimate measure of its value or my own. I must neither beat myself down nor inflate my sense of who I am. 
I will just keep doing what I always do, which is to greet the sun every morning and go back to doing what I love, for the sheer joy and the privilege of getting to do it. 
Joyce Maynard's most recent novel, After Her, will be released in paperback later this month (William Morrow Publishers), as will the DVD of Labor Day.