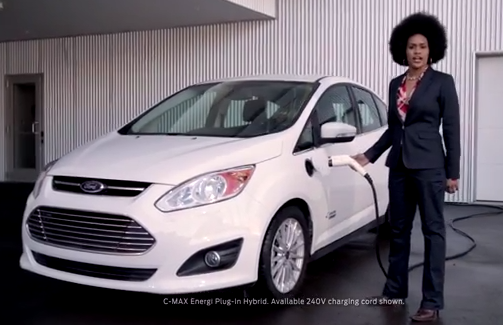 If you haven't heard by now, Ford has created a hilarious response to Cadillac's ad. Actually, "hilarious" (even in quotes) might be understating it. Because according to these outlets Ford made a parody for all-time:
Ford's Great Parody of Cadillac's Latest Rich-Asshole TV Ad – Gawker
Ford Trashes Cadillac with Great Parody of 'Poolside' Ad Everyone Hated – Adweek
Ford Does Donuts All Over The Lawn of Cadillac's Obnoxious Rich Jerk Commercial – Uproxx
Ford Ad agency's brutal pw3nage of Cadillac's "Poolside" ad. Awesome and hysterical. – Daily Kos
Ford Savages Smarmy Cadillac Ad – Mashable
Of course, anyone actually watching it probably had a different reaction. And by that I mean they resoundingly yawned.
Sure, maybe I am biased. One of my cars is a Cadillac. Specifically a 2002 Cadillac STS which I inherited from my late grandfather. Do I love the fact that when exiting, the steering wheel automatically rises to make room for the large belly of a properly stuffed rich person? Absolutely.
But on the other hand, I also live in Austin, Texas, own goats and chickens, and shop exclusively at Whole Foods (the headquarters no less!). I should be able to appreciate the Ford commercial too. Instead, I just find myself scratching my head.
Who the hell is this ad for? Why is everyone talking about it like it's the funniest thing ever made? I know they're pandering to someone, but who exactly?
And then it hit me: this is another made-up Internet meme.
It's interesting. Blogs like Buzzfeed and Gawker and Upworthy and Mashable are supposedly very good at "spotting" what's about to go viral. As the many profiles of Neetzan Zimmerman have pointed out, he and other bloggers have a sixth sense—better than a computer algorithm!—for noticing what has the trending signs of blowing up on social media. But this ad makes it clear to me just how much these prophecies often fulfill themselves.
In reality, companies like Ford create content designed to catch the attention of these sites and then ride the wave of traffic on pretty mediocre content. The crazy headlines make up for the banal video—did anyone watch that and really feel that someone got OWNED?—and then videos are shared because they're being shared.
Mashable spotted Ford's strategy right away: "It's simple: Take a controversial ad, tweak it and sit back to count the YouTube views. As for all the comments? That's the upside of savaging a hated ad." Did this stop them from writing about it? Of course not.
Here we are, chattering about this campaign which was designed to manipulate us on both ends. Reality descends into pseudo-reality.
But back to the commercials at hand. I get who the Cadillac ad is for. There are a lot of rich guys out there. And there are a lot of people who want to be rich. That house in Los Angeles, as one blog pointed out, is currently on the market for $28.8M and is designed almost exclusively to host parties and film shoots. And those people buy lots of cars—in fact, historically they've bought Cadillacs.
With tongue planted firmly cheek, Cadillac is both making fun of its customers and writing a paean to them. Kudos to Cadillac for putting something together that was at least notable in the sense that they were making a real commercial designed to sell actual cars to customers.
They pissed some people off—but those people aren't their customers. As Grant McCracken wrote for the Harvard Business Review, Cadillac "turned all those naysayers into instruments of the brand. Does it matter that they now hate Cadillac? Not even a little. Their outrage makes them servants of the brand." This strategy works, I've done it.
Ford? Their ad agency, Team Detroit, hastily created a parody during a two day shoot a couple weeks ago (even filming it in a Ford employee's home) and then let it fly on YouTube, knowing that kings and queens of outrage porn would love to stir a reaction. It's not even a real ad—it's part of their "digital first" strategy to get social media attention.
Which is exactly what happened. Will it sell cars? Why would it? Honestly, did anyone watch this thing and go "Yeah! That's about me"?
I don't exactly see the food-scrap-scavenging, zoo-animal-manure-harvesting local farmer (if they do exist in sizeable numbers) rushing out to buy an electric station wagon anytime soon. Because as Gawker incidentally disclosed, when they snarked "You know what's even cooler [than the commercial], though? Increased urban density, reliable mass-transit, and bicycle shares!" the people who "loved" this thing are not exactly a viable audience. This is a Ford commercial for people who don't like and don't own cars. Brilliant.
Like so much of this flood of Upworthy-styled content, it's feel-good emptiness.
So congrats Ford, enjoy the internet adulation. It's not worth much—except to the blogs racking up the pageviews on your behalf.
Ryan Holiday is the editor at large of Betabeat and the author of the forthcoming book The Obstacle is the Way.