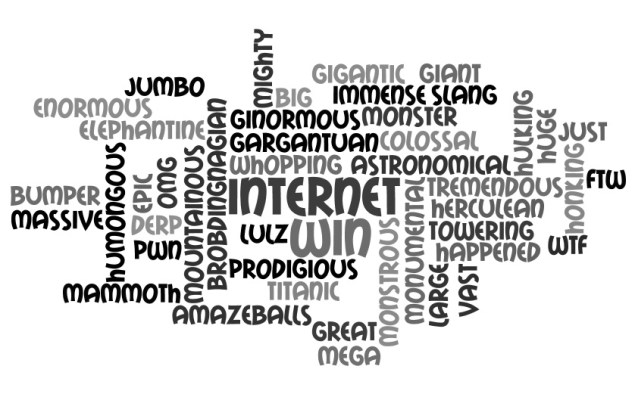 In an attempt to hone Gawker's editorial standards, Max Read, the site's new editor, has sent out a memo banning "Internet slang."
"We want to sound like regular adult human beings, not Buzzfeed writers or Reddit commenters," Mr. Read wrote in the memo, obtained by Poynter this morning. He provided a list of verboten words, such as "epic," "derp" and "OMG."
"Err on the side of the Times," Mr. Read added, "not XOJane."
He also banned strikethroughs and, curiously, the word massive. Mr. Read added a list of synonyms writers could use in lieu of the word, including "huge," "enormous," "vast," "immense," "large," "big," "mighty," "great" and "colossal."
There was no explanation for the "massive" ban in the memo. But if Gawker is holding itself to the standards of the Times, the broadsheet may not be the best role model. Just yesterday, the paper used "massive" in the subhed of Alex Williams's normcore story—the online version, at least—published in the style section of the paper today: "Normcore: Fashion Movement or Massive In-Joke?"
As it turns out, the "massive" attack—excuse us—was imposed by Gawker features editor Tom Scocca, "who first decreed the ban last July in a short memo," as Mr. Read explained in an email to the Observer.
Mr. Scocca wrote:
What do Egyptian protests, a fatal wildfire, Jay-Z's data-mining app, and the NSA's spying operation have in common? Not much, really. So let's strive to avoid calling them all 'massive' in headlines and leads. It's a piece of newswriting jargon that essentially means 'newsworthy,' which is sort of implicit in the fact that we're writing about them. Better to go ahead and use those eight characters saying what the news is. Or if the noun in question actually is something big or immense or sweeping, aim for the very best synonym from that family. Thank you very much.

This concludes this week's episode of Shibboleth Corner.
Mr. Scocca makes a nuanced point here (more nuanced, anyway, than this recent Gawker headline, which may have prompted the need for today's reminder: "Massive Corndog Spill Shuts Down Highway").
Perhaps future Times memos will encourage writers to emulate Gawker.