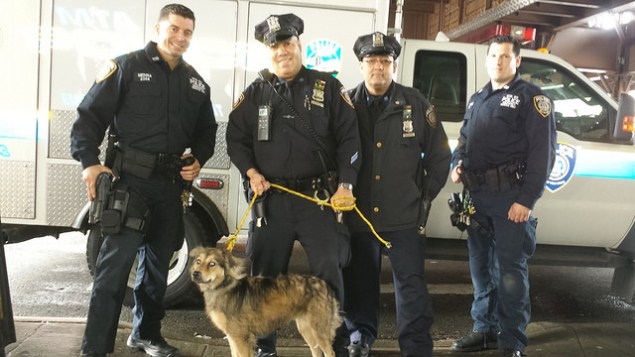 An audacious little pup took to the rails on Tuesday, racing against a Metro North train from the South Bronx to Manhattan.
"She was just running like she didn't have a care in the world," engineer Joseph Delia told The New York Post. Mr. Delia watched the pup while he guided the 10:39 a.m. Hudson Line train toward Grand Central.
The speeding pup ran alongside the speeding locomotive on a parallel track, starting at the Bronx's Mott Haven Junction and making his way all the way to Harlem.[protected-iframe id="66c37a164789ff4017c25137083e3ca7-35584880-41847290″ info="https://vine.co/v/M5vgAiJEDKE/embed/simple" width="600″ height="600″ frameborder="0″]
The racing little canine fell between the railroad ties twice, as she ran past the lead train car while the train was at a red signal. To avoid running over the dog, Mr. Delia hit the breaks.
"The dog was in front of me, running in front," Mr.Delia said. "She's not a very big dog. I was worried she wouldn't make it and get electrocuted."
Eventually, the pup made it safely to the 125th street station in Harlem where MTA officers Errold Borges and Luis Alvarez saved her.
"If the owner doesn't claim the dog hopefully I'll be on the list to adopt her," Mr. Alvarez said to DNAinfo. "I have three girls, they are all texting me to get the dog."