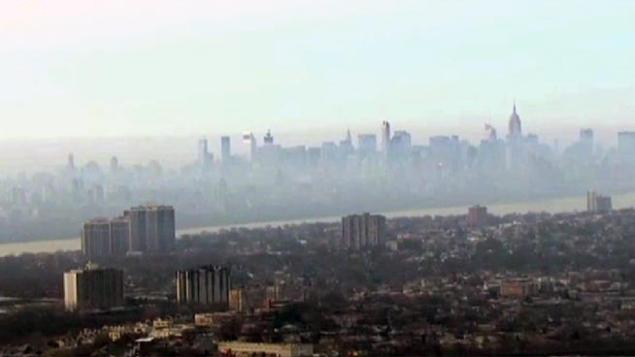 New York smells bad and it's all New Jersey's fault.
On Sunday afternoon, a brush fire mysteriously began in New Jersey's Wharton State Forest around 3:30 a.m. It was contained as of 4 a.m. Monday morning, but was not fully extinguished.
So far, the fire has burned more than 1,500 acres of the 122,880 acre park. Just 90 miles south of Midtown, winds have sent sickening scents into our neck of the woods.
The smell was so strong that some New Yorkers thought the fire was nearby.
"It was so thick, I thought the house on the corner was on fire," Jeremy Floto from Crown Heights, Brooklyn told The New York Times.
The smoke and smell are expected to linger in the air until tonight. Though the cause is still under investigation, there have been no injuries or damaged buildings reported.
Earlier this morning, the New York State Department of Environmental Conservation issued an air quality warning, according to the Village Voice.
The department asked that people "consider limiting strenuous outdoor activity" due to the elevated pollution levels. Children, the elderly, and people with asthma or other respiratory problems should be especially cautious until at least 11 p.m.
[protected-iframe id="6419d5f24c4d8d41dcd7ee55d93c4cdb-35584880-41847290″ info="http://www.nbcnewyork.com/portableplayer/?cmsID=254195421&videoID=lgQllN4clL3o&origin=nbcnewyork.com&sec=news&subsec=local&width=600&height=500″ ]