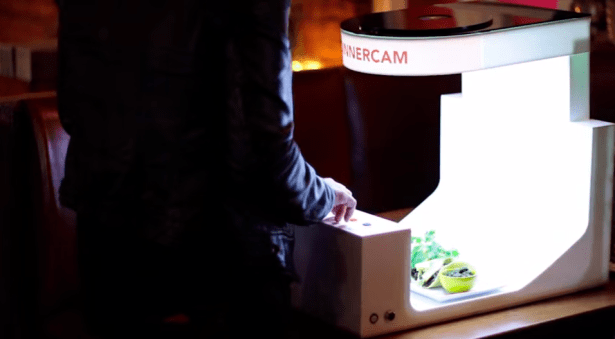 Ever since Instagram fell into the app store from the heavens above, diners been dutifully dedicating the first few moments after the arrival of their sushi and molten chocolate lava cakes to snapping photos and choosing the perfect filters.
But some amateur photographers won't be forced to settle for the low-quality iPhone food porn any longer.
A South African internet provider called MWEB created the #dinnercam, a machine seeking to "take social media food shots to the next level," Gothamist reported.
The simple, portable machine has a few lighting and position options so you can create the perfect photo shoot for your next meal at your favorite neighborhood restaurant.
[youtube http://www.youtube.com/watch?v=bbQh0uzPVAo&w=560&h=315]
There's more.
After you're done uploading the picture to every social media profile you have other than LinkedIn, you'll get a printed copy of the photo so friends can envy your delicious dining IRL.
So far, the #dinnercam is only available at one restaurant — a Mexican place in Cape Town, Consumerist reported. We're not sure when the #dinnercam plans to migrate overseas, but something tells us pretentious, Instagram-hating NYC chefs might not be thrilled with the idea.