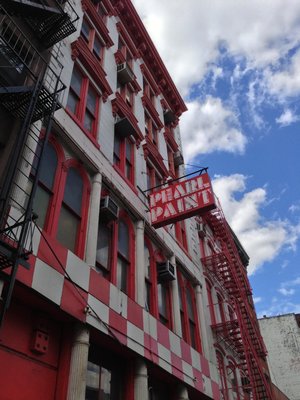 The legendary Canal Street shop known for its striking red and white facade and bargain priced art supplies closed its doors to customers this past week. Pearl Paints has served artists for over 50 years.
But customers who had not heard the news showed up to the store today in hopes of snagging some deals. "This is some bullshit! Why they shutting it down for!?" a woman told Animal New York.
A man who was aware of the shuttering came anyways, telling the website, "They are stocked inside the store. They gotta open up to sell supplies at a discount sometime right? I'm trying to get those 40 percent off deals."
Another man showed up with a hand truck. "I'm here for the sales," he said. "I'm just coming by to see if they are open, I'll keep coming back every day."
The art supply mecca, located at 308 Canal Street, first opened its doors on Church Street in 1933 selling house paints. Pearl evolved over the years, providing artists with a large spectrum of art supplies, from paints and canvases to beads and crayons. The shop had a big blowout sale over the course of a days prior to its closure.
"It's like you're going through your dying grandmother's house," Peter Bornstein, a Brooklyn artist, told the Tribeca Trib. "This is heartbreaking."
What's worse are the longtime Pearl employees (some of have worked there for the past 20 years) who are now left without jobs, and essentially, a community.
A veteran employee, who wished to remain anonymous, told the Tribeca Trib, "It's devastating. They just broke up a whole family unite here," he said.
Although many often commented on the worn out and messy conditions of the store, loyal customers sought out employee expertise on the application of certain materials and differences between the products offered. "They've actually taught me more than some of my art teachers," Laure Lee, a professional digital artist, said. 
The building's listing is already live, boasting: "The building delivers over 2,000 SF of air rights*. Due to the sizable floor plates, phenomenal location for retail (Canal) and residential (Lispenard), the building offers a great opportunity for a developer, investor and/or user."
With the extinction of Pearl, artists are scrambling to find a new art supply store that will deliver the high quality of products and services its predecessor did before them. The Bushwick Daily posted a list of shops that they believe will serve Pearl's customers along the L and J train lines. They feature SoHo Art Materials, the "one stop shop" neighbor of Pearl on Wooster Street and Bushwick Art and Shipping at 1053 Flushing Avenue.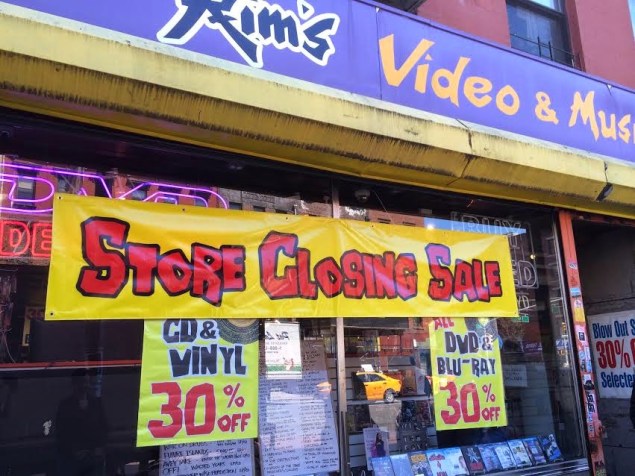 Pearl is not the only downtown icon to succumb to the calls of capitalism. Kim's Video and Music on First Avenue, that opened in 2009, is also closing its doors, according to a Facebook post.  The mini-chain, specializing in foreign, independent and experimental films and music, had locations on St. Mark's Place, Bleecker and Avenue A but all have shuttered over the decade. Kim's on Bleecker was replaced by a Duane Reade in 2006. No date has been released on the store's official closure or whether or not they will reopen at another location. Despite this year's successful Record Store Day, all video and music items are 30 percent off, according to the shop's Facebook page.
An Instagram photo posted three weeks ago confirmed the closure of the Spring Street Magazine Stand, located at 63 Spring Street. "End of an era," reads the caption. A comment on the picture posted by @euniceleenyc expressed her anger, "What the hell. Ugh. The neighborhood is totally getting fucked. 1st Vince. Then Helmut Lang and now what other lame ass is going to move into that space?"
[protected-iframe id="c2faafda540699f3bf4fa28c8fbbd5f9-35584880-59143305″ info="//instagram.com/p/mTi4lyCfgn/embed/" width="612″ height="710″ frameborder="0″ scrolling="no"]
And how could we forget Bleecker Street Record Shop? The beloved store will be replaced by (yet another) Starbucks. A spokesperson for the corporation confirmed the location's summer 2014 opening. The St. Mark's Place record shop, Sounds, which limited its business to Fridays, Saturdays and Sunday, went on the market in February.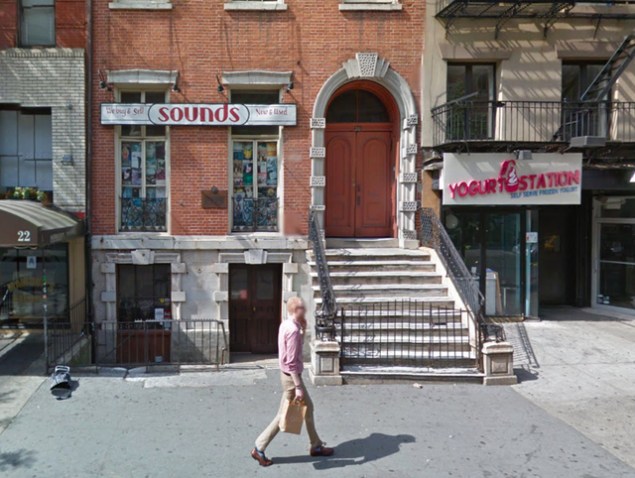 Some of us here at the Observer are up in flames with the closure of these artistic institutions. "How many goddamn Duane Reades do we possibly need!?" exclaimed our editor-in-chief, Ken Kurson.