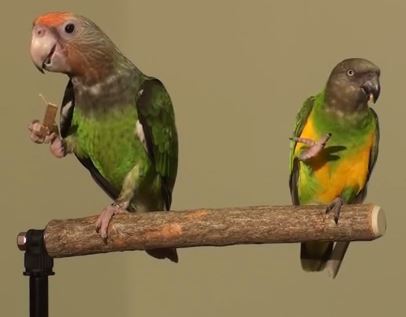 At least we know he didn't head south for the winter.
Truman, a 4-year-old celebrity Cape Parrot went missing after taking flight in Bensonhurst's Satellite Park Monday.
His owner, Michael Sazhin, 27, known as "The Parrot Wizard," issued a $1,000 reward for the safe return of his bird, whose life and training has been documented through popular YouTube videos and live performances with fellow exotic birds, Kili and Sazhin.
Mr. Sazhin has been meandering the streets of Brooklyn looking for his beloved pet, who at 12 ounces, sports a band, emerald-green body and brown-head.
"He's got no survival skills," for living independently, Mr. Sazhin told amNewYork.
Mr. Sazhin does not intend to clip Truman's wings if found, but he has no plans to let him off his leash until he proves he won't go for the sky either.
"I might put a transmitter on him," Mr. Sazhin told the paper. "I don't want to burden the community like this ever again. I just want to get him back."
[youtube http://www.youtube.com/watch?v=foe3LQUhy7c&w=560&h=315]
Too bad he's not that good at returning IRL.