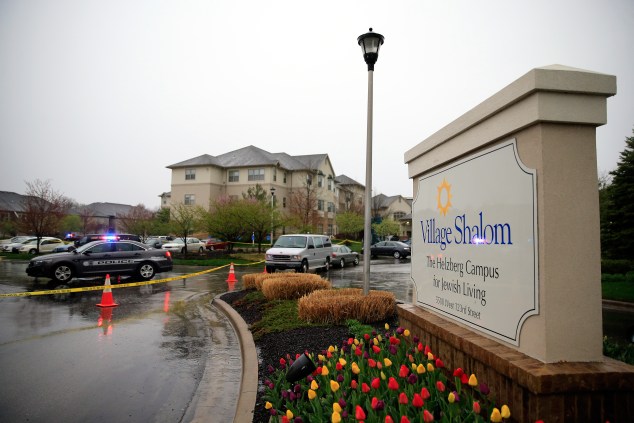 Mayor Bill de Blasio announced this evening that the NYPD is taking "all steps" to secure the city's Jewish institutions in the wake of a fatal shooting outside of a Jewish community center and senior living community in Kansas, which reportedly left at least three dead on the eve of Passover.
"The NYPD is taking all steps to ensure the safety and security of Jewish individuals and institutions as Passover is being ushered in," Mr. de Blasio said in a statement.
The mayor also offered condolences to those affected by the shooting. Some reports have described the gunman, who is said to be in police custody, shouting "Heil Hitler" as he was apprehended.
"On behalf of New York City, we'd like to offer condolences as well as our thoughts and prayers to the victims of the tragic incident this afternoon in the greater Kansas City area, as well as their families and the entire Jewish community," Mr. de Blasio said.
New York's other top executive, Gov. Andrew Cuomo, also offered his condolences.
"Our thoughts and prayers go out to the victims of the shootings that took place earlier today at the Jewish Community Center of Greater Kansas City and Village Shalom," Mr. Cuomo said. "On the eve of Passover, New Yorkers stand in solidarity with the Jewish community in Kansas City, mourning those who were lost and wishing a speedy recovery to those who were injured as a result of today's tragic events."