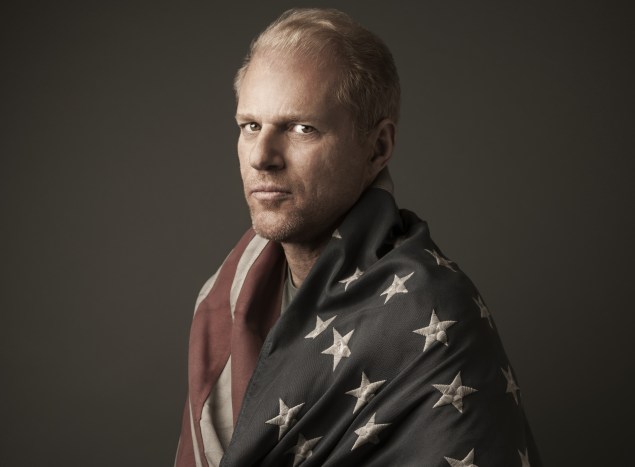 It's a lot less complicated to root for Noah Emmerich, the human being, than it is to root for Stan Beeman, the F.B.I. agent who Mr. Emmerich perfectly inhabits on the single best show on television.
The Americans is that show, the one you must start watching now, if you haven't already. The story of two undercover K.G.B. agents living as suburban Americans in the United States, dangerously close to being discovered, feels authentic and original (perhaps eerily so to neighbors of Vladimir and Lyeia Guryev aka Richard and Cynthia Murphy, who lived in a tidy home in Montclair, NJ, until they were revealed as Russian agents and deported in 2010).
Of all of the performances—and they're uniformly excellent, including even the rare treat of kids who can act—Mr. Emmerich's G-man is the most nuanced and compelling.
Because the show belongs to a growing field of hour-long dramas in which the distinction between right and wrong is rarely clear, Stan isn't simply foil to the two KGB operatives, Elizabeth and Phillip Jennings (played by Keri Russell and Matthew Rhys.) Yet with his penchant for violence and susceptibility to seduction, he isn't exactly the hero, either. As Mr. Emmerich himself puts it, "You don't want him to win, but you also don't want him to fail."
Such intricate chiaroscuro drew Mr. Emmerich to Stan, but only after he got over the hump of not wanting the role, which he feared would be a flimsy law enforcement cutout. In fact, he only met with show runner Joe Weisberg after good friend and frequent collaborator, actor/director Gavin O'Connor, persuaded him to give the job a second look.
"Within 20 minutes of talking to Joe, it became abundantly clear that his interests were not procedural," Mr. Emmerich explained.
Clearly, Stan is a man with demons. He almost certainly has post-traumatic stress disorder from his days undercover with a white supremacist group, and he can't connect with his wife, turning instead to a triple agent named Nina.
But before you conclude that Stan fulfills another pat type—the hardened vet with nothing to lose—Mr. Emmerich turns the character on its head. Case in point: At the end of season one of The Americans, Stan murders the low-level Russian apparatchik Vlad in what many diagnosed as a bout of PTSD-related frenzy. However, Mr. Emmerich insists they're getting it all wrong: "A lot of people seem to think that was sort of a rash, vindictive moment, and I don't see it that way at all. What do you do when your partner ends up stabbed on the street?"
With the help of some very fine writing, Mr. Emmerich sets himself to the task of proving each week that Stan is neither entirely virtuous nor entirely amoral in a role he didn't think he wanted in the first place.
Growing up in grungy 1970s New York, Mr. Emmerich was firmly entrenched in the city's art scene—his mother, Constance, was a concert pianist, and his father, Andre, a well-known art dealer. The Emmerich gallery focused on mid-century modernists like Helen Frankthaler and David Hockney, larger-than-life characters who populated Mr. Emmerich's young world.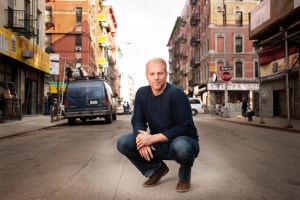 Instead of eschewing his parents' professions, Mr. Emmerich dove in. His teenage years were spent installing artwork in his father's gallery and traveling the globe to visit painters and photographers.
Theater never made its way into the Emmerich household, however. Mr. Emmerich grew up thinking he would play the trumpet professionally and only opted for college over the conservatory after deciding the musician's life would be too difficult.
At Yale, he met his closest friends, including Scandal star Joshua Malina, through an a cappella group called the Spizzwinks. During senior year, Mr. Emmerich auditioned for a campus production of Cole Porter's Anything Goes. While the part he won was small and he flubbed two of his three lines, it didn't matter. He abandoned plans to attend law school.
"People around me thought I had gone off the deep end," Mr. Emmerich recalled. "But it wasn't instantaneous. I didn't jump into it. I traveled. I worked odd jobs. And then I spent a few years taking acting classes."
He was cast after his first-ever professional audition (for Neil Simon's Biloxi Blues.) For the next eight months, he skated from job to job and didn't understand why people bellyached about how hard it is to be an actor.
Then the hot streak ended. "I didn't work for the following year, which definitely tries your patience. I thought this was going to be easier. [Success] is not linear."
It took a little more time, but almost 10 years after graduating from Yale, Mr. Emmerich broke into film with 1996's Beautiful Girls, directed by Ted Demme. Since then, Mr. Emmerich has been surgically selective in his choice of roles, as in his initial rejection of the show now bringing him the limelight. Recently, he has gravitated toward television work, where, as he puts it, "there is incredible character work being done. There's more room for it, more license, and it's more affordable. In some ways, it's less risky, because film engages with the audience for such a limited time in such a crowded market, whereas television lives on, television becomes a part of the fabric of the year."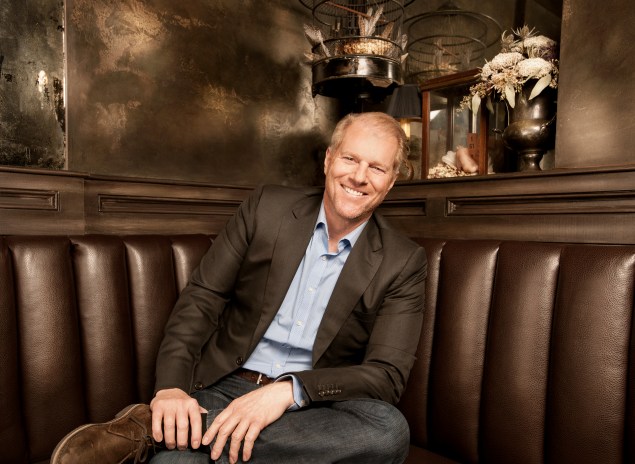 Even if you didn't know Mr. Emmerich by name before The Americans, you might have recognized him. Mr. Malina has described his friend's reputation as the "Oh, I love that guy!" phenomenon—that of an actor who keeps popping up in contained but commanding roles.
Going back, there was the role of Jim Carrey's seemingly loyal best friend in 1998's The Truman Show, where Mr. Emmerich was convincing as a traitor but sympathetic as his own world unraveled. Then, in 2006's Little Children, as an angry ex-cop obsessed with the sexual deviant living in his neighborhood, Mr. Emmerich's Larry discovers his own capacity for mercy. Even during a two-episode stint on The Walking Dead, Mr. Emmerich's oddball physician, Dr. Edwin Jenner, stands apart, his face pure melancholy as he narrates his solitude.
Though these roles have brought Mr. Emmerich credibility, there has hardly been a sustained period of fame like the one he is experiencing now. Perhaps this is because he isn't easy to package—tall and somewhat pale, with a craggy complexion and a wispy tuft of blond hair.
Mr. Emmerich is reserved, though decidedly good-natured, and seems genuinely surprised by the acclaim he's garnered for The Americans.
"I've had a lot of moments in my career where people go, 'This is your big break!' Certainly, there is more awareness of my work [now] and more interest in me as an actor. But there hasn't been a B.C./A.D. moment in my career."
His friends do not hide their excitement. This past January, as the season two premiere of The Americans approached, Messrs. Carrey and Malina took to Twitter, where Mr. Carrey has more than 12 million followers, and led the cheering. Others are noticing, as well—Matt Zoller Seitz of New York magazine called Mr. Emmerich the best dramatic TV actor of the year.
In general, though, Mr. Emmerich doesn't surround himself with industry people. He lives in New York and doesn't spend much time thinking about the best way to jump rungs in Hollywood. His main concern, as he puts it, is doing the homework for the exam.
"I love the collectiveness of New York, the real worldness of the city," he says. Luckily, The Americans films in Brooklyn, just a short subway ride from his home in lower Manhattan ("I hate taxis, I hate cars.")
In fact, it turns out the cold New York has seen this winter might have been good for something, as it would have been harder to inhabit Stan in sunny Los Angeles.
"The weather matched his insides," the actor joked. "He's not working with a therapist, and he's not being helped by his environment. Stan needs to go to a Buddhist retreat in Hawaii." Mr. Emmerich admitted that, as someone not particularly good at compartmentalizing, he too felt a bit depressed at the end of the show's six-month shoot.
So after shooting wrapped, he left New York for Santa Fe, where he filmed the western Jane Got a Gun with Natalie Portman. Initially he was concerned about escaping Stan's mindset, but like the clichéd characters he's spent his career avoiding, those fears proved false.