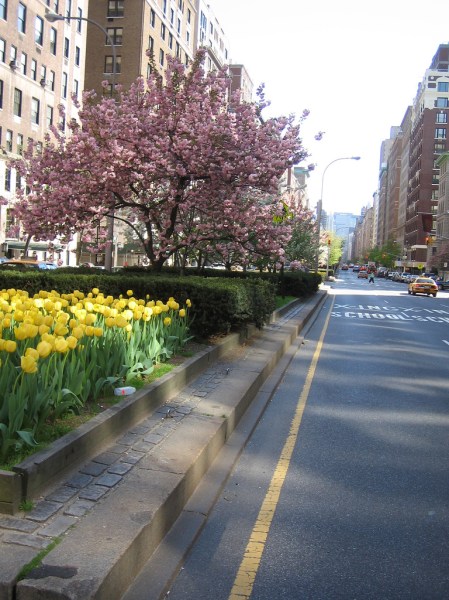 Industry City, the former manufacturing complex in Industry City that was most recently in the news as a place where artists had been priced out of, has been attracting boutique clothiers of late, Crain's reports. Garmentos  have been relocating from the Garment District, a neighborhood that they are being priced out of.
Tale of two cities? So what. Joe Sitt, Thor Equities chief and co-founder of Town Residential, says that income inequality is driving the booming retail and residential market in New York City, according to The Real Deal. Which is, of course, in some ways true: more and more money is pooling in a handful of global cities, bypassing the smaller metropolises altogether. But what of the income inequality within New York itself? The New York Times reports that 46 percent of the city's residents are making less than 150 percent of the poverty threshold.
Which means that half of New Yorkers are struggling to get by, basically.
Many of them are senior citizens, who increasingly cannot afford even rent-stabilized units in the city, according to The New York Times. The seniors of New York are facing a housing crisis, moving as frequently as millennial to afford the city on what is often a very small retirement income. Incidentally, not even the Catholic Church can afford New York anymore. Capital NY reports that the archdiocese is planning major consolidation, which would involve the closure of two Midtown churches.
Is it okay to smoke in the hallways of your apartment buildings? Gothamist explores the question. Spoiler alert: it is kind of not okay, BUT, it is more okay to smoke than to leave weird, passive aggressive notes around the building, especially if you are a new tenant.
The New York Times claims that longtime Crown Heights residents and recent transplants are uniting together to fight illegal rent increases and gentrification via Occupy Wall Street offshoot group Crown Heights Tenant Union: "Because the rate of gentrification in Crown Heights is happening so rapidly, it really does put the spectrum of tenants together."
Tenants working together for affordable housing may be the situation in Crown Heights, but it's most certainly not the case at Southbridge Towers, a Mitchell Lama co-op in the Financial District. DNAinfo reports that residents in the complex are considering taking it market rate, which would mean paying a flip tax when they sell and forever removing the units from the affordable housing pool. But some residents are most interested in a huge pay-off.
The Landmarks Commission has voted to designate the Park Avenue Historic District but! the Park Avenue Christian Church has been deemed a "no style" building, according to The Real Deal, meaning that Extell should have no real problems demolishing/modifying it to make way for the luxury condos it has planned for the site.
So maybe the savior of LICH is not quite a white knight after all? The New York Times examines the less than attractive factors in the Brooklyn Health Partners deal. And there are a number, among them: the developer does not think a full-service hospital incapable of failing, plans to build 50-story towers and has never built anything in New York before.