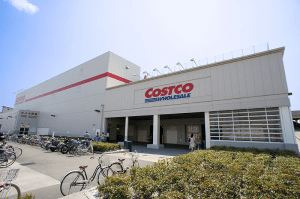 Last month, we salivated over Instacart, the app that lets you order food from select New York grocery stores and have a personal shopper collect it and deliver it in as small a time frame as a single hour.
Today, Instacart shared good news: it's finally delivering to Manhattanites below 110th Street. When Instacart first launched in New York, the service was only available below 34th Street, excluding the Financial District. Now a bigger percentage of Manhattan can experience the joys of having a friendly personal shopper bring a bag of fancy Whole Foods trail mix directly to your workplace to curb your 3 p.m. hunger attack.
The company also announced today that Costco is joining Whole Foods and Food Emporium on its list of grocery store chains from which customers can order, meaning you can finally have someone else transport that 50-pound crate of Cheez-Its to your apartment for you.
"Costco is a very popular store for New Yorkers, and we wanted to give them numerous options for choosing all of their groceries, whether they are buying specialty items or food supplies in bulk for the office or home," Instacart founder Apoorva Mehta said in a press release.