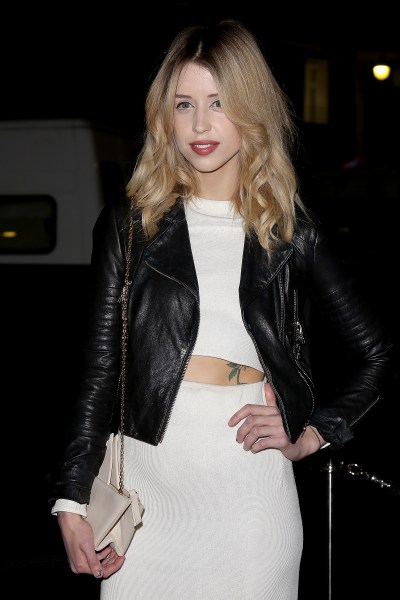 Years ago, I was working on a British magazine when Paula Yates rang us one day. Ms. Yates, by then the estranged wife of Bob Geldof and mother to Fifi, Peaches, Pixie and Tiger, was a woman who loved publicity of all kinds, yet she was upset about the way she had been portrayed in an article we had run. I can't even remember what the piece was about now but do remember our editor telling Ms. Yates that the piece was not intended to be critical of her.
"It's not me, it's the children I care about." Ms. Yates said. "It's so hard for them when these features come out; I just want to protect them"—or words to that effect, I can't remember exactly. It was probably around 1998, two years before her death. Ms. Yates' deep love for her girls and the struggles she suffered constantly, chasing her own personal sense of fulfillment, eventually tore her apart. Ms. Yates' girls were so precious to her, and everyone knew that, so when she accidentally died of an overdose, we Brits took all four of her girls into our hearts. We sort of collectively cared about them on Ms. Yates' behalf and watched over them as they grew up. They were the rock-princess equivalent of our rather stolid royals.
Since the discovery only hours ago of the body of Ms. Geldof, the middle daughter of Ms. Yates and Mr. Geldof, it is very hard to imagine the sadness Ms. Geldof's sisters, Fifi, Pixie and Tiger, and, of course, their father will be going through. The circumstances are sketchy, and facts are yet to emerge, but the heaviest burden will fall on Ms. Geldof's husband, Tom Cohen, who will be left to explain to their sons, Astala and Phaedra, why Mummy is not here any more.
As news broke of Ms. Geldof's death, the media quickly filled up with pictures of her last tweet. Yesterday, she posted a picture of herself with Ms. Yates, simply titled "Me and my mum."