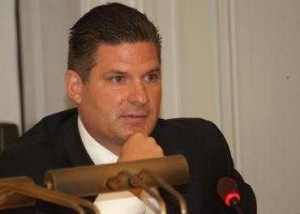 A quick scan of Federal Election Commission (FEC) reports shows politicians from around the state throwing financial support to their favorite candidates in the 12th Congressional District contest.
Below, find some of the names of those out-of-district and out-of-county players in the developing June 3rd Democratic Primary in CD12:
Veteran state Sen. Nick Sacco (D-32) of Hudson County gave state Sen. Linda Greenstein (D-14) $1,000 and his North Bergen Democratic Committee contributed an additional $1,000.
Assemblywoman Bonnie Watson Coleman (D-15) received financial contributions from numerous African American politicians from North Jersey, including state Sen. Ronald L. Rice (D-28) ($1,000), assemblywoman Shavonda Sumter (D-1,000), Assemblyman Benjie Wimberly (D-35), Assemblywoman L. Grace Spencer (D-29), Assemblywoman Cleopatra Tucker (D-28), and Assemblywoman Mila Jasey (D-27).
State Sen. Nellie Pou (D-35) also contributed to Watson Coleman.
Assembly Majority Leader Lou Greenwald (D-6) wrote a $1,000 check for Watson Coleman, and so did former Speaker Joe Roberts (D-5).
Hoboken Councilman Ravi Bhalla gave Assemblyman Upendra Chivukula (D-17) $250, and Assemblyman Raj Mukherji (D-31) threw $500 to Chivukula and $500 to Watson Coleman.
Marlboro Mayor Jon Hornik contributed to Chivukula.
Former state Senator (and 2013 Democratic nominee for Governor) Barbara Buono contributed $1,000 to Watson Coleman.
Greenstein received considerable support from fellow Middlesex County Democrats, including state Ssen. Bob Smith (D-17), the districtmate of Chivukula.
See more on the money game here.