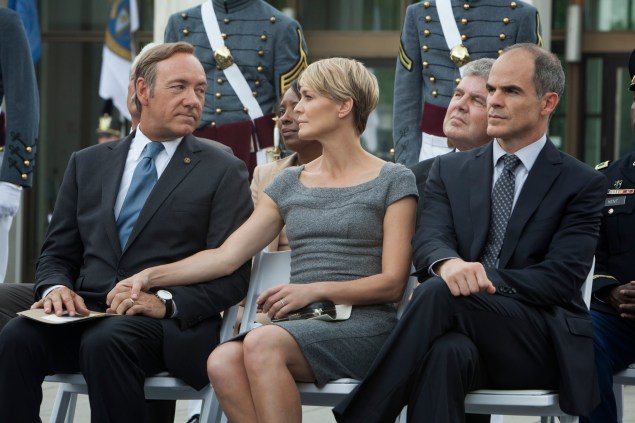 The race to become the city's next firm and television commissioner has reached a frenzied pace, with an unprecedented level of jockeying, campaigning and badmouthing from the candidates and their surrogates angling for the high-powered post.
Dozens of supporters, including producers, actors, location managers, production staff and directors, have been flooding the mayor's office and his staff with dozens of letters and phone calls touting certain candidacies, according to copies obtained by the Observer and conversations with nearly a dozen industry veterans
"I haven't worked this hard to get myself a job, let alone anybody else," said one industry insider, who, like many others interviewed in recent weeks, asked not to be identified for fear of problems if their favored candidate is not chosen. He said he'd written letters to "dozens of people on his transition committee, de Blasio, his rabbi!" singing his preferred candidate's praises.
The most organized onslaught has come from those backing Patricia Kaufman, the former executive director of the New York State Office for Motion Picture and Television Development, who recently stepped down from the role. Among those who have written letters on her behalf: John Melfi, a producer of the Sex and the City television series and movies, and filmmaker Darren Aronofsky, whose titles include Black Swan and Noah.
A Facebook page called "Pat Kaufman for NYC Film Commissioner" now has more than 580 members. And an endorsement list making the rounds includes dozens of other names, including actor Mark Ruffalo, Port Authority Executive Director Pay Foye, and key de Blasio backer Bertha Lewis.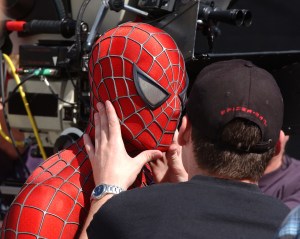 "I just thought she was absolutely the most effective commissioner I had worked with in a long time," said Celia Costas, one city producer who is among those who have sent letters touting Ms. Kaufman's candidacy. Ms. Costas said she'd worked with Ms. Kaufman as a location manager and production manager and praised her as an effective, proactive, straight-shooter who had a deep understanding of the industry. "She really had just the right empathy for both sides," Ms. Costas added. "Her credentials are like none other."
But Ms. Kaufman–whose intense lobbying efforts may actually have hurt her candidacy, some said–isn't the only one with fans gunning for the high-powered role overseeing the Mayor's Office of Media and Entertainment, which is charged with luring productions to the city and overseeing the permitting process for the industry, which generates upwards of $7 billion annually and employs an estimated 130,000 workers in the city
Also believed to be in the running for the post–with surrogates of their own–are Julie Menin, the former chair of Lower Manhattan's local Community Board 1, who helped to navigating disputes between neighborhood residents and has worked in television, and Michelle Byrd, who spent 12 years as the executive director of the Independent Filmmaker Project, the nation's largest organization of independent filmmakers. Roberta Reardon, the former co-president of SAG-AFTRA, and Lisa Cortes, an independent film and music producer, are also among the names considered in the running, along with a handful of others.
Mr. de Blasio's office did not respond to requests for comment.
Much of the frenzy over the future of the position seems to stem from a palpable level of nervousness in the industry over Mr. de Blasio's business savvy after more than a decade of former Mayor Michael Bloomberg and his well-liked commissioner, Katherine Oliver. In interviews, high-and-low level industry members expressed fears that Mr. de Blasio would choose a political appointee whom they worried wouldn't be able to continue to grow production in an increasingly competitive landscape.
Other insiders more pointedly worried that he might appoint someone who is not a friend of the industry and who might put more stock in community concerns than movie money, allowing City Council members or other well-connected residents to delay or move film shoots. (During the 2013 big-money Spider-Man shoot, for instance, the mayor's office received calls from numerous elected officials asking for filming to be rescheduled because of Passover, according to one source familiar with the conversations. Instead, the administration negotiated an agreement creating a smaller footprint so that filming could continue.)
Spike Topoozian, a Los Angeles-based assistant director, who frequently shoots in the city, said that the cty's next film commissioner is crucial to its ability to lure productions.
"To my mind you pick a known quantity who's already proven themselves and has already been successful at bringing people to the city or you could choose somebody who's going to be perceived as balancing the needs of the neighborhood versus the needs of the industry," said Mr. Topoozian, who also praised Ms. Kaufman. "For me, obviously, it's choice number one by far."
Ms. Costas said she worried a political hire would have to spend three years getting up to speed on the job. "The fear, I think, is that it's going to be somebody who has no familiarity with our problems and with our business and will not be savvy enough. It's a very complicated business to learn," she said. "Our fear is that we're going to be educating somebody."
The weariness has also been driven by the fact that the position remains empty more than 100 days after Mr. de Blasio arrived at City Hall. In the coming weeks, shows that recently shot picked-up pilots will have to decide where to set up shop. The competition over the future home of the Late Show and House of Cards has only upped the pressure, with some expressing frustrations that a permanent commissioner is not already lobbying hard behind the scenes.
"The film commissioner should be working on this already," said one source, referring to House of Cards, which is reportedly looking for a new home to begin shooting in June.
"It's going to be really important to have someone calling, pitching them, making sure they have the space," said another. "It's just crazy that it's gotten this far … It's really troubling."
Others were more measured. "There is some concern, but I don't think anyone's panicking at the moment–not by a long shot," said Fred Blankfein, a production manager who has worked on projects including The Tomorrow People and George of the Jungle.
Mr. de Blasio and his aides, meanwhile, have frequently touted the quality of their appointments, insisting that their priority is choosing the right people, not picking them quickly.
He has also committed to making the industry a focus. During his campaign, Mr. de Blasio released a detailed plan for growing the film industry, which included a pledge to "Maintain Quality Leadership at the Mayor's Office of Media and Entertainment and the Office of Film, Theater and Broadcasting" by seeking "a strong, capable, and tech-savvy leader" for the top post.
"The film and television industry is a quintessential part of the New York City economy," Mr. Bill de Blasio said then.