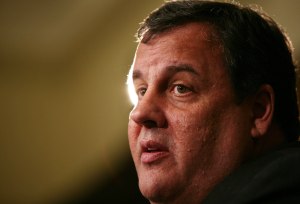 Former Port Authority executive David Wildstein reportedly met with federal prosecutors investigating the George Washington Bridge lane closures last week.
Several people close to the case told Main Justice Wildstein "was camped at the U.S. Attorney's office" in Newark last week. The website, dedicated to covering insider news about the U.S. Department of Justice, also reported that Gov. Chris Christie's former chief counsel, Charlie McKenna, met secretly with investigators in mid-January.
Main Justice reports the meetings could indicate that prosecutors may have struck a deal with Wildstein, whose attorney publicly asked for immunity for his client.
Wildstein's attorney, Alan Zegas, did not return respond to a message seeking comment.