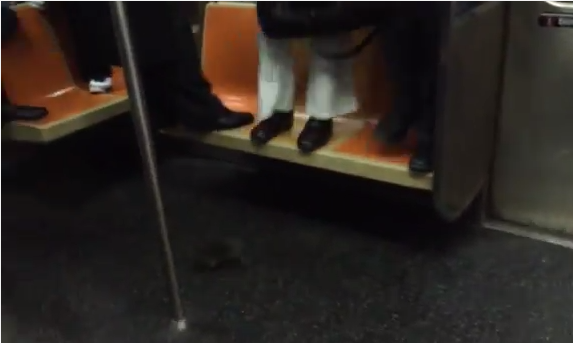 Rats. New York City is full of them.
They're running through our streets, preventing us from getting our cronuts, and now they're scurrying on the subway trains.
A YouTuber uploaded a video of the rodents running around a subway car while panicky passengers stood on the seats.
Jinais Ponnampadikkal Kader, the YouTube user who uploaded the video yesterday, said:
A usually boring Monday morning commute to work at Brooklyn was stirred up by this little guy.He joined us at the Fulton street station on the A train going downtown. Someone getting off the train was screaming "RAT on the train!". But by the time everyone realized what was happening, the doors closed and the train entered the tunnel. We were stuck with him till the other end.
[youtube http://www.youtube.com/watch?v=qdFF5C3ZR_I&w=560&h=315]