Eric Schneiderman is already wondering loudly whether Airbnb has broken the law, having served the tech room-sharing company with a broad request for information regarding its business practices. Airbnb is fighting the subpoenas, characterizing them as a "fishing expedition." This morning the Attorney General turned the heat up, seeming to attack the company's character. According to the Attorney General, not only does Airbnb put the safety of New York residents and tourists at risk, they are also supporting prostitution rings and drug trades and telling investors a very different story than they tell the public, all while negatively affecting the hotel industry.
When asked at a breakfast forum sponsored by Crain's about Airbnb's claim that 87 percent of its hosts only rent out the property in which they live, Schneiderman launched a powerful attack:
"If they're [Airbnb] doing that well, I don't know why they're fighting our subpoena. The nuance is this: if you have a hundred people renting out one room, that's a lot of users. If you have twenty people who each have ten apartments for rent all the time, that's more revenue. It's fewer hosts. But it's much more revenue. You have to look at the deceptive phrasing. The number of hosts is not the issue. It's where the revenue comes from. There are folks all over the United States that have twenty, thirty, fifty, eighty apartments listed all the time. We are just looking in New York to enforce New York law and also, frankly to protect our hospitality industry, that goes through a lot of trouble to have great hotels to protect tourists, to provide services."
It is no secret that New York makes a pretty penny from the hotel industry. It is also no secret that Mr. Schneiderman has had a long relationship with the hotel industry in New York State. His first chief of staff, Neal Kwatra, was the political director of the New York Hotel Motor Trades Council. His replacement chief of staff, Micah Lasher, worked under Mayor Bloomberg to ban illegal hotels.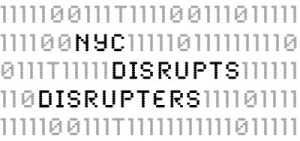 A hotel lobbyist revealed to Jason Clampet of the travel site Skift that city hotels generate $1.4 billion in real estate and hotel occupancy taxes, as well as hundreds of millions in pay roll taxes. Let's not forget that the hotel industry employs union members—about 400,000 of them total. That's a lot of voters.
Traditional hotels received even more praise this morning from the Attorney General, who made some sensible points and even received a smattering of applause, despite skeptical grilling from Crain's Erik Engquist: "In the state of New York, we have a well-regulated and extraordinarily successful hotel statute, huge contributors to our hospitality industry, one of our finest industries. It contributes a lot to the economy. There are laws and rules because when you have people coming in from out of town, you have to have fire safety codes that are complied with, you have all sorts of safety laws, there are taxes and other regulations."
Mr. Schneiderman also attacks Airbnb for its effect on the city's morality, stating "Recently, we have had statements from prostitution rings, saying 'we love this, buzz in buzz out.' Hotels, they ask a lot of questions." He stated that he feels it is his duty to "protect the people living in our residential housing so that you don't have problems that are emerging anecdotally about apartments being trashed, parties, prostitution, drug sales." To be clear, there have been two distinct reports of prostitution in Airbnb apartments in New York, the first advertising a "XXX Freak Fest" and the second the creation of a two day brothel in Jessica Penzari's apartment between March 21st and 23rd. In both cases, Airbnb helped to relocate the tenants and have been cooperating with NYPD. For comparison, a quick search of 'New York hotels by the hour' brings up several dozen options, including the swanky Waldorf Astoria, which offers day use rooms.
In perhaps his toughest shot, Mr. Schneiderman also accused Airbnb of duplicity in business, referencing an investor letter that he alleged to be at odds with the company's branding. While the Airbnb investor letter is not publicly available—a non-disclosure agreement is required—Schneiderman alleges "What they are telling investors are things like 'we just passed Hyatt in the number of hotel rooms, we just passed Hilton'. They are selling to investors that this is a hotel network."
He goes on to accuse Airbnb of making these reports to promote their inevitable IPO: "I would urge all of you to look at the dramatic difference at what they're telling the public, that these are hosts are people looking to make ends meet, and what they are telling the people they are seeking investments from, as they move toward an enormous IPO. This is not a bunch of nice hosts getting together. This is a group of investors seeking to make a lot of money in an initial public offering. They are telling the public it is not."
What was once a case about short term zoning and taxes has turned into a much larger political issue, though the Attorney General insists this is all a matter of public safety and upholding an existing law. It will be up a judge to determine if the subpoena requested by the NYAG will be approved, but thereafter, the Attorney General's Office will be faced with the decision of innovating existing laws to match existing technology, or refusing in order to protect the existing industry. Mr. Schneiderman has pledged to continue the prove of Airbnb: "This is an issue that is only in the beginning stages of an investigation, all we sought so far is the information to determine if anyone is running an illegal hotel."
Airbnb spokesperson Nick Papas responded to Betabeat's inquiry about the Attorney General's comments with this statement: "The hotel lobby and the Attorney General say they are concerned about illegal hotels, yet they are targeting thousands of regular New Yorkers just trying to make ends meet. We should all be working together to help New Yorkers, not make things harder for them."