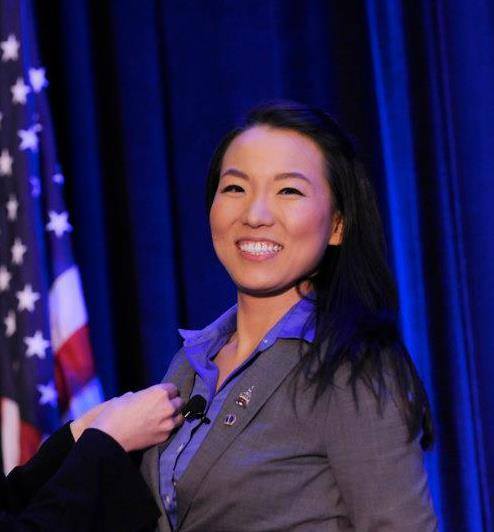 The NYPD is searching for a Columbia University student who's been missing since last week.
Jiwon Lee, a 29-year-old graduate student at Columbia's School of Dental Medicine, was last seen on Tuesday in her apartment in Washington Heights around 9:30 p.m., Gothamist reported.
Her last phone calls went to her brother, a Columbia med school student, and an unknown caller who her friends didn't recognize.
The phone number was later disconnected and the phone turned off on Wednesday.
There were reports that a suicide note was found at Ms. Lee's apartment, but an NYPD spokesman denied the rumors on Sunday.
Ms. Lee's worried brother quickly started an online fundraising campaign toward hiring a private detective. More than $28,000 has already been donated on GoFundMe.com. On the website, Matt Lee wrote:
Jiwon Lee is a wonderful student, friend, mentor, sister, and daughter. She was recently the President of the American Student Dental Student Association and is currently at 4th year at Columbia University School of Dental Medicine. Many of you have had the pleasure of spending time with her and getting to know her. I hope her wit and playful sense of humor has in some way brightened your day on multiple occasions. That's why it's all the more shocking that our beloved Jiwon has been missing since Tuesday 4/1. Her phone was last tracked to Washington heights, but her current whereabouts are unknown. The NYPD has been hugely helpful, but understandably have many responsibilites[sic] to attend to. We would like to pursue hiring a private detective at this time in order to expedite and prioritize the search process. Any funds not used for the private detective will be used as a reward for information leading to her finding. We thank you for any contribution you may be able to make. If you are not able to give, your thoughts and prayers will also be appreciated… The Lee Family thanks you for your support during this difficult period.
Ms. Lee is originally from Novi, Michigan, and described as being 5'2″, weighing 120 with black hair and brown eyes. She is also a pretty well-known comedian.
"There was a time when I saw her name appear on so many upcoming comedy calendars it was ridiculous," Brooklyn Vegan's Klaus Kinski wrote in a blogpost.
Cops encourage anyone with information to call Crime Stoppers at (800) 577-TIPS (8477).