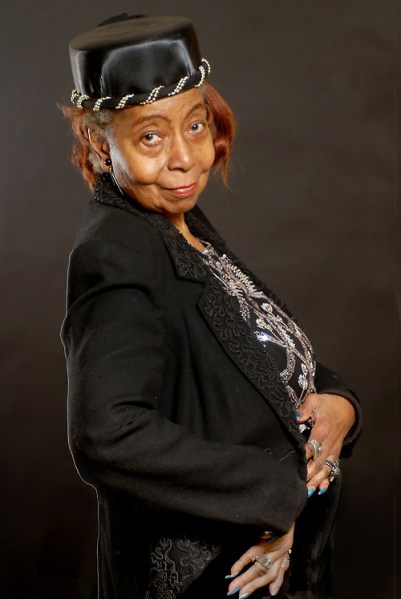 At the Department of Transportation's "Daily Pothole" blog, the war on potholes has been transformed into a battle of comic book proportions, complete with word bubbles and a hero asphalt blob named "Warmy."
At the Parks Department, staff have been eagerly tallying the results of a recent BuzzFeed-style quizz, asking residents "What Park are You?"
And at the Department for the Aging, a decidedly un-stodgy Tumblr has been showcasing the city's most "Stylin' Seniors" posing in their finest duds.
The continued efforts are all part of a larger Bill de Blasio administration push to shake up official government channels and make the sprawling web presence of the city's dozens of agencies a little more accessible, more engaging and even more fun.
"It's really about creating a culture of collaboration among the social media managers," Jessica Singleton, the city's digital director who has been overseeing the effort, said in a recent interview with the Observer. "We told people to have fun, create content you would want to engage with."
The effort began with rebranding the group of city staffers charged with managing the city's many social media feeds. Ms. Singleton renamed the "SMART Committee," which stood for, "the Social Media Advisory and Resource Task Force," to "Team Digi"–the same name used by the digital operations in Mr. de Blasio's campaign. The team was also expanded to including about 75 social media managers who oversee digital operations at all the city's agencies.
In February, and again on April 3, the group gathered to brainstorm new ideas, with Ms. Singleton emphasizing the benefits of more collaboration and cross-promotion, to increase the likelihood that information makes it New Yorkers, who may not typically visit agencies' websites or Twitter feeds.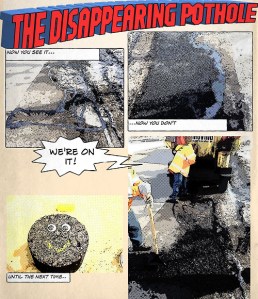 NYC Digital has also been moved into City Hall, with Ms. Singleton sitting in the mayor's bullpen and working under Senior Advisor Peter Ragone, instead of working from the Mayor's Office of Media and Entertainment. The group will also be adding staff, though aides declined to discuss a timeline or planned hires.
"The goal with digital work is always to deliver great, engaging content to every audience, wherever they are," Ms. Singleton said.
The efforts expand on what was already a robust digital media presence by the previous administration, led by ex-Mayor Michael Bloomberg, a tech entrepreneur who invested extensively in social media, launching city Twitter, Instagram and other accounts, the Daily Pothole to track pothole repairs, which dates back to 2011, and the "Stylin' Seniors" Tumblr page that the de Blasio administration has continued to update and tout. (The two sites, it should be noted, have long taken a whimsical approach to social media, with the comic book-style illustrations on the Daily Pothole dating back to its launch.)
Officials in the de Blasio administration hope to build on those efforts, beginning with First Lady Chirlane McCray's media-rich Tumblr, FLONYC, which features poetry, writing and photographs chronicling her days and promoting administration objectives. Other recent efforts include an "#NYCPoetweet" contest in honor of National Poetry Month, which was touted by numerous city channels, and a Parks Department interactive celebrating the anniversary of the World's Fair, featuring videos and photography.
Mr. de Blasio has long shown an appreciation for digital operations. Ms. Singleton, a veteran of the Obama campaign, was one of the very first hires made by the de Blasio campaign, before a field director or fund-raisers were hired. And the campaign made digital a priority, bypassing traditional mailers and using memes and other social media tools to generate interest and fund-raise.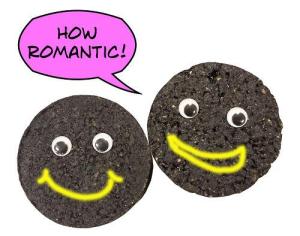 To expand on the team's efforts going forward, Ms. Singleton said the city will be holding a half-day conference in DUMBO, Brooklyn, where "Team Digi" will be meeting with representatives from Facebook, Instagram, Twitter, Tumblr, SoundCloud and other tech giants to learn the latest tools to bolster their digital presence.
"After that, hopefully you'll see even more exciting and engaging content," said Ms. Singleton, who said she aims to make the city the "most digitally-savvy and engaged in the world."
At the Parks department, the encouragement seems to be working. An agency spokeswoman said the BuzzFeed-style quiz page had been viewed more than 3,000 times in the week since its release.
"Our mission here at the parks department is to try to bring the park experience to as many New Yorkers as possible, whether they're in a park, whether they're on a phone with a park," said Ian Lefkowitz, the agency's deputy director of new media. "We've been given tremendous latitude to do a lot of projects."
Next on their agenda: A "What beach are you?" quiz.