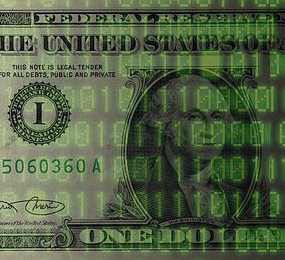 2014 has been explosive year for tech funding. According to a report published this morning by venture capital database CB Insights, VC-backed deals in the first quarter of 2014 (Q1) are at the highest they've been since 2001.
The sudden spike in funding is driven largely by a small handful of major deals that closed toward the end of the quarter.
"There have been a lot of megadeals,"  CB Insights founder Anand Sanwal told Betabeat. "Those outliers drive the funding tallies up quickly." The two Silicon Valley stand-outs are Intel's investment in Cloudera for $740 million, and Tango's $280 million Series D.
Highlights from the report include:
California is still king: Those two major deals in California, when added together, are bigger than every deal in either New York or Massachusetts combined.
IPO Madness: 35 venture-backed companies went public, with 174 mergers and acquisitions. Those kind of numbers haven't been seen in over 13 years.
Clean tech gets good news: After a miserable 2013, clean tech investment is 38 percent higher compared to the same time last year, with Austin leading the way for green investments like renewable energy.
According to Mr. Sanwal, it's too early to look at these isolated events and try to guess at what might happen next.
"I'm always reticent to say something is a trend on one quarter," Mr. Sanwal said.