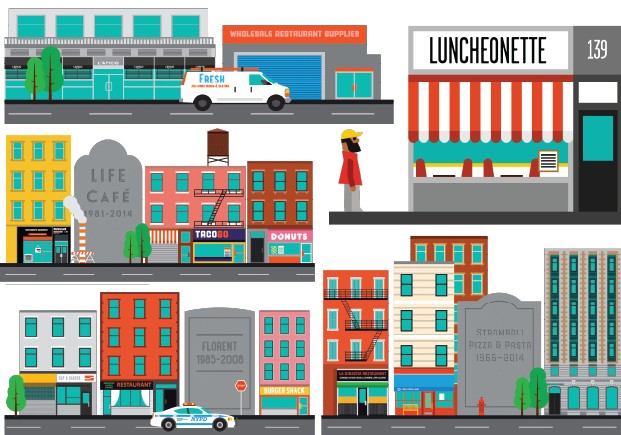 Sueños, a restaurant I liked a lot, is going out of business. Its talented chef-proprietor, Sue Torres, is admired by nearly everyone I know in the business for her Mexican food, which somehow managed to be painstakingly authentic but also urbane, refined but totally rustic and uncompromised.The room was intimate, the crowd mostly devoted neighborhood customers—the kind who come in on a Wednesday night twice a month, the kind who keep local restaurants alive. It had a $30 prix fixe early bird menu, and it had a great margarita and it did party business at both lunch and dinner. 
I can't ever remember not having something good there. I ate bright, citrusy fish tacos there, and smoked duck confit with plantains and five-spice lamb barbacoa. The main courses all hovered at about $25, but that doesn't even matter, because nobody went there for the main courses. (I suspect that the low prices helped kill the place; a low check average is as bad as an empty seat over the long run.) The restaurant was a success. It had been open for over ten years, which made it ancient by Manhattan restaurant standards. It was profitable. It was written about frequently. And now it's as dead as Bob Hope.

The reasons were given out plainly in an announcement sent out a couple of weeks ago. "We could go on for hours about the plight of small businesses in these economic times, but we are sure you have heard enough of that in the news," it began. You hear the same kind of language over and over again in the restaurant business, a kind of fatalistic despair, as if every independent restaurant was a Duane Reade waiting to happen. And maybe they are. 
My life in New York, and my memories of it, is inextricable from its restaurants—especially the cheap ones. At NYU, I ate 50-cent hot dogs, robotically served by bored men at Gray's Papaya. I consoled myself after a breakup with the tuna melt at Eisenberg's, a 1929 luncheonette miraculously preserved on a prime block of Flatiron real estate. I ate with my stepmother, both before and after my father's death, attacking the fried pork chops with undiminished gusto at La Dinastia, a dirt-cheap 50-seat Chino-Latino in the middle of a huge avenue block on the Upper West Side. Eisenberg's and La Dinastia are still there, but there are many others that aren't, including the West Village Gray's. Life Café, made famous in Rent, is now gone, replaced by a high-end tapas bar. Manatus, a Bleecker Street staple, just went down for the dirt nap. 
I am intensely grateful for the Eisenbergs and Dinastias of the world, because I know they won't be around long. Soon Manhattan as we know it will exist entirely as retro styling. You don't need to look far to see what this will look like. The Stage Restaurant, on Second Avenue off St. Marks Place, is unchanged and ancient, the last of the great working-class restaurants of the neighborhood. It consists entirely of stools and plywood, and you can have a dinner of roast pork, kasha, cucumber salad, and thick, buttered slices of homemade challah for $12. When that lease is up, it can't exist. Meanwhile, a block away, a flashy new retro diner called Archie and Sons sells meat-loaf wraps, pizza bagels and stir-fry vegetable pitas. It makes me want to put a gun in my mouth every time I walk by it.  
The math is simple. A restaurant at best might make a 15 percent profit, or 18 percent if it's wildly successful. There are a lot of expenses connected with running a restaurant: labor, food, insurance, taxes, PR and much more. A restaurateur could start out paying 5 percent of gross revenue to rent. If the rent doubles, as is not unusual, the monthly rental nut becomes 10 percent and eats up a third of the profit. After the next rent increase, you're working for the landlord. 
Then the next step is Brooklyn or Boca, depending on your age. Some places get by passing the enormous burden onto their customers; I went to the Waverly Restaurant the other day and got a side order of hash browns and a cup of coffee for $11. How long is that going to last?
To make matters worse, the city is filled with rich people looking for vanity projects and write-offs. Marco Canora, one of the great owner-operators, looks beyond the abstract issue of rising rent. "The real problem," he says, "is that, my God, there is no shortage of people who want to open up a restaurant in your space. New York is an anomaly in that there are all these big whale investors who have money that needs to be spent. They're not really creating a viable business model. Which makes it hard for us." 
Just a few blocks from Canora's restaurant, Hearth, on the corner of First Avenue and East 12th Street, there are two brand-new, expensively appointed tapas bars. Both are tiny and have pretty much no chance of making money. Remember, a restaurant can't earn a penny until its opening costs are paid off; for a nice new restaurant created from the ground up, even a little one, that can take years. 
"It's impossible," said a one restaurateur who is locked in a legal battle with his landlord. "I've already spent hundreds of thousands of dollars. I'm never going to get that back. I'm an independent owner. How am I going to get a reasonable lease when this one is up? Even if I win, I will be out of business." 
He gets more animated as he goes. "I don't care. I won't give up. We've done everything right here. We put everything we had into this place and it makes money. But the real estate matters more than the people that make it what it is. It's crazy!" He excuses himself; he's livid. "Don't use my name though. We are in a complicated lawsuit with the landlord. There might be ramifications."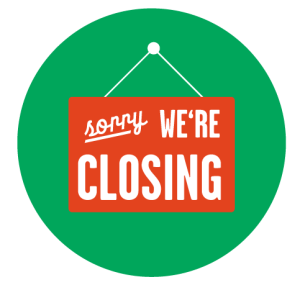 So who does that leave? The big ballers. Jeffrey Chodorow (two restaurants this year), Ahmass Fakahany (two), the Ken Oringer group, extending downward from Boston, the Landmarc group, various nightlife operators like the EMM group, LDV Hospitality, the Stillman Group, and other well-funded entities. And it's not like they are rolling the dice. Even the most well-funded owners aren't taking any risks. So expect to see more big-bore Italians (Ristorante Morini, L'Apicio), big-bore stations (Villard Michel Richard, Rotisserie Georgette), more iterations of existing places (Ladurée, Tao Downtown, RedFarm) and other low-risk ventures. That's why you see so many fried chicken outposts and trattorias and gastropubs. Chicken and spaghetti and big hamburgers and "reimaginations" of diner food. 
"Doing something dicey is not that appealing," says Ben Leventhal, the co-founder of Eater.com and still one of the restaurant scene's most acute observers. "These guys are on the hook for hundreds of thousands of dollars. It makes them risk-averse." The result is, predictably, a city where half the restaurants look exactly the same. "If you take 10 restaurants in Midtown," Michael Whiteman, president of Baum+Whiteman International Restaurant Consultants says, "and you tear the top of the menu and shuffle them around, there's no way to tell which is which." 
The top of the menu consists entirely of Cheesecake Factory food, designed to hit all the bliss points but masquerading as something better. Pulled-pork bao. Duck fat "house made" tater tots. French onion soup dumplings. Buffalo quail. Bacon compote. (I am making these up, but they may appear on some actual menus; if so, no offense.) The mains are cheap proteins—chicken, lamb ribs, pork "collar," hanger steaks the size of a Hershey bar. You know the rest. You've seen it all before. 
And that's the high end. On the other side of the scale, the current squeeze has been a big boon to the lowest rung of the restaurant business, fast food. A McDonalds or a Sbarro or a Taco Bell can afford its rent easily—aside from having vast resources, it doesn't take up much space, has minute food costs and does a ton of take-out business. It also sells food all day long, and not just for a few hours in the afternoon and evening. 
The picture isn't entirely bleak. A good number of smallish, one-off neighborhood establishments maintain good relationships with their landlords, many of whom are aware that part of the value of their area derives from having good restaurants there. For that reason some have developed a guarded optimism about their futures. "I have a great relationship with my landlord. I keep in touch, so I know what direction he's going," says Joey Campanaro, the chef-owner of the West Village classic, the little owl. "Five years into a ten-year lease, I ask for another five. I do outside events, I hustle, and I get as much revenue as possible, so I have reserves to be ready for another renegotiation."

Karma McDermott of SKH Realty, a New York-based, hospitality focused real estate group, agrees. "I think blaming the rent can be kind of a cop-out, actually," she says. "Yes, the rent is more expensive. Meat is more expensive. Dairy is more expensive. Everything is more expensive. Why should rents be different?" To Ms. McDermott, it's more a question of the right concept for the right space. She points to the success of the RedFarm restaurants in the West Village and on the Upper West Side, as small enterprises that have thrived in expensive neighborhoods thanks to "a credible business plan." 
RedFarm, a green-market Chinese concept, has a huge turnover; the place can feed 1,000 in a day. It has a good lease. It didn't cost a fortune to build. And of course, it had Jeffrey Chodorow behind it to carry it over the rocks of its early days. He had Joe Ng, one of the country's best dim sum chefs, and Ed Schoenfeld, the ultimate Chinese restaurant guy. 
But RedFarm, I think, is the exception. There are short guys in the NBA, but not many, and not for long. For every RedFarm that comes along, five places like Sueños will go out of business. And each time one does, their neighborhood will be a little poorer and a little less livable. One of the things that makes rent high, Mr. Leventhal points out, is the number and quality of their restaurants. (Mr. Leventhal cofounded the real estate fan site Curbed.) 
"The quality of the neighborhood drives the value of property, and the fundamental driver of neighborhood quality is great restaurants," Mr. Leventhal said. "You would want a Sueños or a Tertulia in your neighborhood before you would want another Chase. No one wants to live in an area composed entirely of endless strips of banks and big-box retailers." At least, no one here does. If they did, they'd move to northern Florida.
Nor, on the other hand, does anyone (i.e., me) want to be shuffled off to some outer-borough ghetto where you count yourself lucky to have five choices for where to eat. It's not the luxury destination restaurants, after all, that make a great restaurant city; those are pretty much the same wherever you go. 
It's the local institutions, the ones nobody writes about, the ones that mark the years and grow old with you over a lifetime. There will come a day when Eisenberg's and La Dinastia will close. And when it does, my New York will die, to be replaced by what? It doesn't matter. I will be long gone by then, along with the New York I loved.