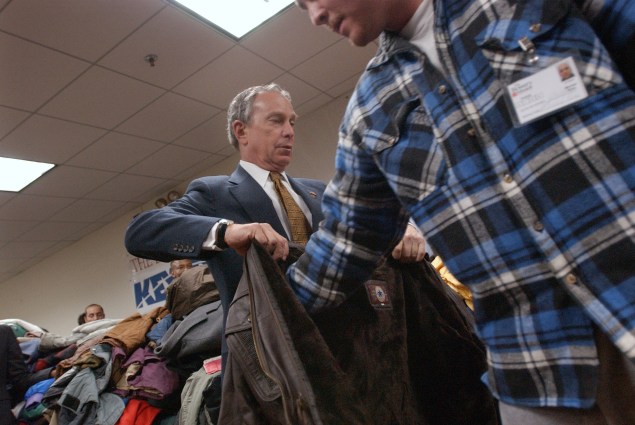 No other leader of New York City has run the place from his own pocket the way Mayor Michael Bloomberg did. Over his 12 years as mayor, the billionaire, ranked as the world's 13th richest man in 2013, donated north of $263 million to city art, public health, cultural and civic groups.
Bloomberg Philanthropies, which encompasses all of the charitable giving for the former mayor, is the 12th largest foundation in the U.S.
Now that Mr. Bloomberg is out of office, the fate of funding for local nonprofit groups remains up in the air, and his priorities appear to be shifting away from the city. 
"When I left City Hall on Dec. 31, 2013, after having had the honor of serving New Yorkers for 12 years, I began having more time to spend on national and global issues," Mr. Bloomberg wrote in his 2014 annual letter on philanthropy. 
Many of the new initiatives announced on the Bloomberg Philanthropies site so far this year are global in scope rather than local. Among the efforts: creating opportunities for female coffee farmers in Rwanda and donating $10 million to save children from drowning in Bangladesh, where it's a leading cause of death.
The fund is also giving the cities of Cleveland, Hartford, Los Angeles, San Francisco, Seattle and Hawaii County grants of $600,000 to provide the cities' debt-ridden citizens with free financial counseling.
Additionally, Bloomberg Philanthropies will be spending $12.3 million on a competition to inspire European cities to use innovation to solve major city problems and improve city life. Of the 155 European cities that submitted ideas, one grand-prize winner will receive $6.85 million, and four runner-ups will claim $1.4 million each.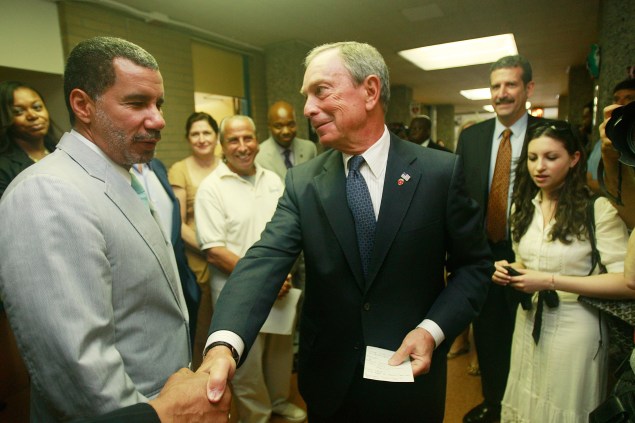 In what looks like the most substantial of Mr. Bloomberg's upcoming charitable endeavors is a new $53 million Vibrant Oceans Initiative to protect the oceans' fish—a push that will make Bloomberg Philanthropies one of the top five funders of ocean preservation worldwide.  
The site mentions no new NYC initiatives for 2014, and Bloomberg Philanthropies declined to comment on the topic.   
It's unknown whether Mr. Bloomberg will continue to fund the local nonprofits and charities the extent that he once did, and still unclear is whether there are other donors who can make up the difference. "I have not seen any one entity step into that role," Cynthia Elliott, the president and CEO of Symphony Space, said. "It would be lovely, but I'm not seeing it."
For arts groups, in particular small ones, the Bloomberg years were a boon.
Symphony Space was one of 245 small to midsize NYC theater, visual arts, music, film, literature and dance organizations to receive funding and management training as part of a two-year, $32 million Bloomberg Philanthropies initiative called Arts Advancement Initiative.
Even before that initiative launched in 2011, nearly 600 small arts organizations, including Symphony Space, were receiving money from an anonymous donor, believed to be Bloomberg, through Carnegie Corporation. 
Those Carnegie Corporation donations, said to total about $200 million, coupled with other Bloomberg philanthropy projects, helped to strengthen and support NYC arts and the community at large.
"It was used basically to provide stability for our operations during a time when not only did we go through 9/11 but the recession of 2008 as well," Ms. Elliott said. "It was a large amount of money that allowed us to operate without being subjected to the ups and downs of the daily economy. Even though we had to be careful, we didn't have to panic every time there was a problem in the economy."
Although she credits Bloomberg Philanthropies with training its benefactor on how to get by when the money stops flowing, the rent has to be paid somehow. "Bloomberg was very generous for a very long period of time, but there's always going to be an impact when funding at that level is discontinued," Ms. Elliot said.
Tom Quinn, a data intake specialist for Amethyst Women's Project, a Brooklyn nonprofit organization committed to assisting those affected by HIV/AIDS, drug dependency and domestic violence, said the money his organization received through Carnegie Cooperation was vital.
After that funding source dried up, "It was a lot harder," Mr. Quinn said. "We had to do a lot of fund-raising efforts and scramble to get funding."