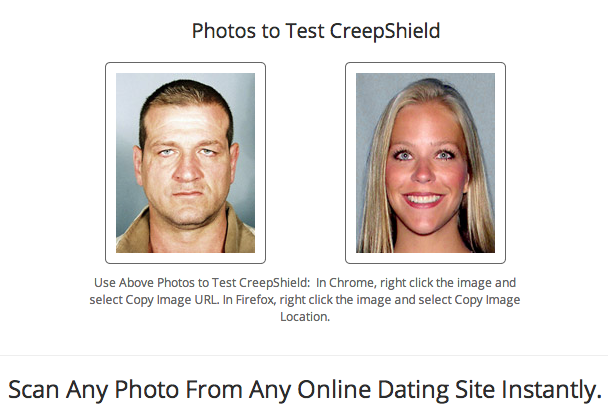 There are a lot of indignities associated with online dating, the worst of all being the fear that whoever you're dating is misrepresenting himself or herself. We're not talking about using a photo from their svelte college years. We're talking about people who have actual criminal records.
So serial online daters will be thrilled to hear about CreepShield, an API service that lets users scan profile photos and compares them against a database of 475,000 sex offenders. And you don't even have to creepily take a picture of your date to use it.
The site's FAQ stresses that CreepShield can't guarantee its matches; "it is always up to the user to decide whether or not a searched photo contains the same individual as the results presented," the site reads. Photos could be matched to people of different race or gender because of how the facial recognition technology works, the site adds, so users need to use their common sense when scouring their Match.com inboxes for convicted pedophiles.
Still, you might be able to relax a little more on your next Tinder date knowing the guy or girl across from you is at least not one of the half-million sex offenders CreepShield has on file. There's still no guarantee they won't show up in dad jeans, though.