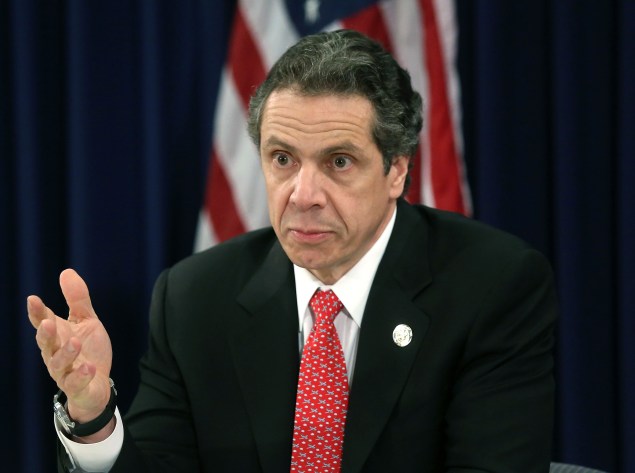 Gov. Andrew Cuomo, fond of touting his status as a history-making governor, is on the verge of entering the record books once again.
For most of the state's modern political history, if a lawmaker vacated his or her seat, the governor would quickly move to call a special election so the representative could be promptly replaced. Since 1973, special elections have been held regularly to fill state legislative vacancies, ensuring that districts weren't left without representation for long stretches of time.
That appears increasingly unlikely to happen this year. With budget season over, Mr. Cuomo has little impetus to call for special elections to fill the 12 vacancies across the state, include seven in New York City, observers say. Instead, he appears content to leave more than one million people–many living in poorer, minority communities–without representatives in one of the two houses of the state legislature.
The decision would also deal a blow to local party machines, which for decades were able to handpick candidates to fill vacancies. When a special election is called, the local Republican and Democratic parties nominate their candidates, forgoing an open primary.
"I had never heard of, until recently, that you could even refuse to call them," Jerry Skurnik, a longtime Democratic operative, told the Observer. "There are two arguments against them: one is the good government argument, which is somewhat valid, that most of these special elections are undemocratic and if they're in safe Republican or Democrat districts, voters don't have a real choice. And the other is saving the money."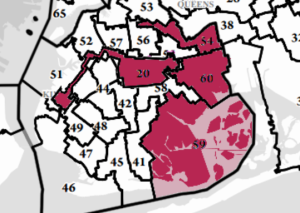 The chorus of advocates calling for special elections has been loud. Elected officials including Assembly Speaker Sheldon Silver and Jerry Goldfeder, a prominent election lawyer, have led the charge to make special elections a reality. And the City Council overwhelmingly passed a resolution this year demanding that Mr. Cuomo call them. The sponsor of that resolution, Councilwoman Inez Barron, argued that Mr. Cuomo's inaction was unfairly disenfranchising a large number of minority voters.
"Our communities are entitled to be at the table, to participate in the process of forming a budget, making allocations, funding groups and funding organizations that participate in delivering services," Ms. Barron told the Observer in February. "This country was founded on [opposing] taxation without representation and certainly that would be the case for an entire year."
Mr. Cuomo has never outright ruled out calling special elections and the clock, technically, is not ticking. A special election must occur between 70 and 80 days after the governor makes a declaration and can happen at any time of the year, even on the day of a normally-scheduled primary, according to Mr. Goldfeder.
Mr. Cuomo's office did not return a request for comment for this story. But when pressed on the topic by both the Observer and a radio host in the past, Mr. Cuomo has said the cost of holding separate elections gave him pause. In January he added that he was hesitating because he didn't know how many more state lawmakers would be convicted on corruption charges and forced out of office.
"We're looking at that now. You know it seems like every week there's another open seat, given the travails of our friends in the legislature," he told The Capitol Pressroom's Susan Arbetter. "I would like to know on a practical level how many more shoes are going to drop here and how many people are going to be leaving office."
It wasn't until recently, however, that Mr. Cuomo, has become adverse to calling special elections. In 2011, there were six special elections and in 2012 there were five. 

Last year, however, Mr. Cuomo declined to call special elections to fill two vacant assembly seats–one in Brooklyn and one in the Bronx–but there was little outcry. (A normal primary election quickly replaced disgraced Brooklyn lawmaker Vito Lopez, for example.) Twelve openings is far larger number, observers argue, and there is little precedent in Mr. Cuomo's inaction.
This time, most of the city's vacant seats are clustered in the assembly, thanks, in part, to the departure of several incumbents who left to run for the City Council, where the pay is higher and the clout can be greater. District offices have since been shuttered; with constituent services nonexistent.
Many of the open seats are in Brooklyn and all encompass significant black or Latino populations. That has bothered Frank Seddio, the chair of the Brooklyn Democratic Party, those close to him say.
"The candidates Seddio and county are backing for the seats are highly likely to win anyway. For him, it is about communities of color being without representation," a source familiar with Mr. Seddio's thinking said. "Brooklyn as a whole was unable to advocate on behalf of itself during the budget process."
Still, new opportunities have arisen for some. Candidates who would have been stymied because they are out of favor with the local political establishment now find themselves free to run in open primaries, which typically determine city elections.
"I'm actually happy the governor did not call special elections, knowing that we have a flawed nomination system when it comes to vacant seats," said Chris Banks, a candidate for Ms. Barron's open assembly seat. "The fact that you have folks calling for special elections that actually control county committees and are district leaders, seems more like special interests [dominating] rather than true democracy."