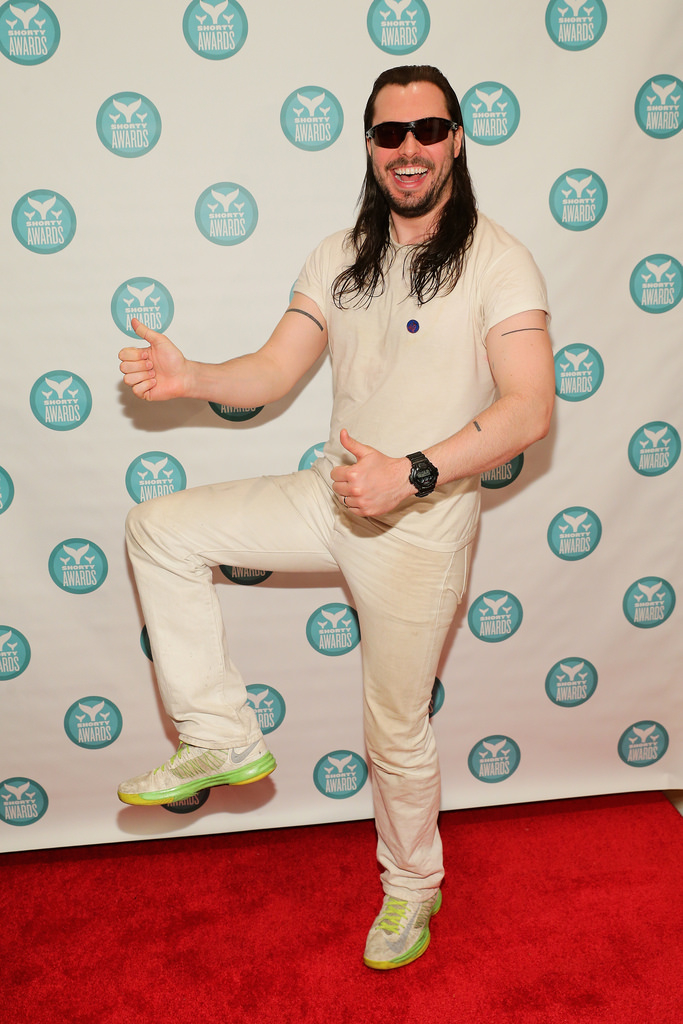 We overheard a lot of interviews about social media last night at the Shorty Awards. A hell of a lot. But there was one statement that really caught our attention.
Betabeat was standing next to Andrew W.K. while he was being interviewed by a video crew when we heard him say, "I really like Pinterest."
Um, what?! Pinterest, the aspirational DIY site for former sorority girls? Pinterest, the fitspo mecca? Pinterest, the go-to destination for millennial bridezillas? We had to investigate.
After that interview ended, we flagged down Mr. W.K., who was at the Shorty Awards to present the prizes for Weird Twitter and Best Non-Human.
"Are you really on Pinterest?" we said. "What are you pinning?"
"Well, a lot of photos of myself," Mr. W.K. replied. "Primarily, links to either articles that I'm in, or articles about partying. It's very party-centric, which works, actually, very well on Pinterest."
You know, he has a point. If anyone knows how to entertain, it's a woman who has six different Mason jar craft ideas for every single holiday.
Mr. W.K. also expresses his fashion interests — which don't extend far beyond white T-shirts and white jeans — on his Pinterest page.
"The other day, BuzzFeed posted about these new white jeans that feature nanotechnology that repels stains, so there's some fashion stuff, too," he said. "I have a very limited palette when it comes to fashion, but I make the best of it."
Mr. W.K. is perhaps best known for releasing the single "Party Hard" in 2001, but he's found new life on social media, sending out uplifting, caps-lock-heavy tweets about partying. Before presenting his awards, he showed a video that he'd made just for the Shorty Awards about social media addiction.
"It's funny, but it's painful because it's not easy," he said of social media addiction — which, nowadays, can certainly include Pinterest. "Like any withdrawal, there's a lot of discomfort. But I think we made some headway."
[youtube http://www.youtube.com/watch?v=7-cKCXYmMJw&w=560&h=315]