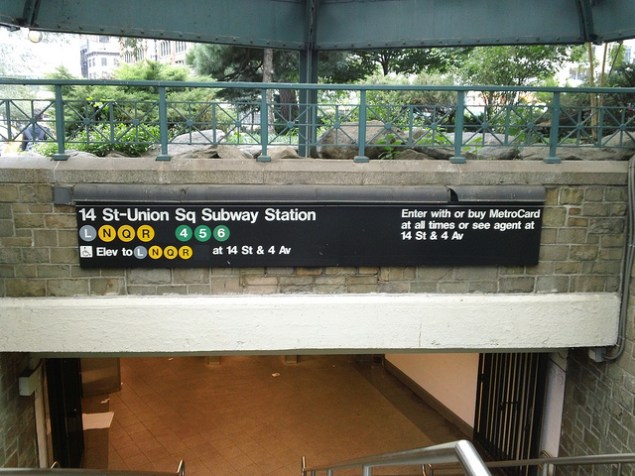 It's happening again.
Police arrested a Long Island man for shooting video up a woman's skirt at the Union Square Subway station, Gothamist reported.
Karl Sholder, 33, from Long Island, allegedly used his iPhone to gain some upskirt footage of the unsuspecting woman as she walked up the stairs.
The Union Square station has been a mecca for such perverts, often creative with their tactics, for years.
In 2009, a man wired his boots with cameras. Others have used pen cameras and plastic bags to conceal their iPhones.
One notable case from 2012 involved a Mount Sinai urologist who allegedly took upskirt photos with a pen camera. The doctor, who was able to avoid jail time but ultimately lost his job, was later found in possession of several upskirt videos.
The NYPD is warning women to stay alert and aware of their surroundings, as the warm weather tends to bring out these specific photographers along with the skirts.
Maybe the perv hunt will lighten the crack down on the subway break dancers.