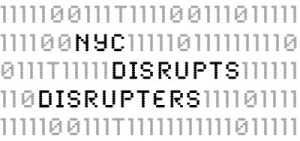 New York City is home to some of the world's most innovative companies. It is also home to some of the most difficult hurdles to innovative companies. Pricey real estate, brutal competition for talent and an activist regulatory climate that seems at odds with the "anything goes" climates that have birthed successful innovative hotbeds elsewhere. Can the energy and creativity of New York's innovators overcome those challenges?
Beginning today, Betabeat is launching NYC DISRUPTS DISRUPTERS. This series will chronicle the efforts of the city's growing high-tech industry as it navigates the regulatory and other practical challenges unique to building future-oriented businesses in a city built on tradition.
This past Tuesday, Airbnb and New York State Attorney General Eric Schneiderman faced off in an Albany courtroom. After months of brewing legal tussle and a settlement that never was, the wildly successful, innovative startup is beginning what will likely be just the first battle in a long legal war with the state. At stake is $21 million dollars in hotel occupancy tax, millions more in rental income tax, and 15,000 customer records. The essential challenge is one of reconciling antiquated real estate and taxing laws with digital innovation.
The war between Airbnb and the New York Attorney General is a three-headed monster: political, legal and public relations. For a short while, the two entities lived harmoniously. Airbnb was founded in 2008. It was a small startup, and some New Yorkers were earning a few bucks on it. In 2009, short-term rental laws were put into place. They were fully implemented by 2010. Around the time Airbnb gained widespread popularity, 2011, the laws were revised and more publicly discussed; affecting exactly the kinds of rentals Airbnb built their business on. By then, Airbnb was used by thousands of New Yorkers, generating millions of dollars in profit, an average of $7,530 per host.
Short-term rental laws exist in almost every city, and Airbnb deals with them constantly. In far fewer words, the New York law Airbnb is alleged to be breaking is that which prevents residents from renting out their properties for less than 30 days, unless they are also staying there at that time. The Attorney General is arguing that Airbnb is basically designed to violate this law, and they have been promoting violations since 2008. David Schorr, a commercial real estate expert, believes that while Airbnb is not technically breaking the law, they are aiding and abetting in their clients wrongdoing. However, the company does have a small disclaimer on its website in regards to checking local laws prior to renting. That being said: though Airbnb may lose this legal battle, it can still win the war.
The New York battle has been one of the most brutal and heated because of the other two heads: politics and publicity. The political power play here has a great deal to do with the hotel occupancy tax. The tax, 5.875%, is currently not being paid by Airbnb, or by their users. That is lost revenue of $21 million dollars for the city. It can also be considered unfair competition to hotels, which pay this tax, in addition to commercial real estate taxes, zoning fees, food and drink taxes, and employ union members.
Unlike Airbnb, the hotel industry has major political lobbying muscle in New York State, and they have recently begun to flex it. In a phone interview with Skift.com's Jason Clampet, he told Betabeat that one major hotel lobbyist believes that hotels pay nearly $1.4 billion in real estate and hotel occupancy taxes, and another several hundred million in payroll taxes. He noted that hotels also have a massive voting power: they also employ 400,000 voters in the state of New York. That being said, hotels are a bit late to the Airbnb game. As recently as last summer, Mr. Clampet had to explain to a major hotel chain executive what Airbnb was, as the exec had never heard of it.  Now that they are up on this innovative competitor, hotels will likely lobby to protect their billion-dollar industry in New York.
While hotels have lobbyists on their side, Airbnb has the interest of actual New Yorkers and tourists in mind. This is where publicity comes in. The subpoena issued by Attorney General Eric Schneiderman's office requests the identities, addresses, rental schedules and gross revenues from all New York hosts—just over 15,000 Airbnb users. They would presumably use this information to charge the Airbnb users who violated the short term zoning laws and did not pay taxes. While some users are bad eggs, running illegal hotels, Airbnb says the vast majority of its users have less than two listings, earning less than $8,000 a year. Mr. Schneiderman conceded that most hosts may in fact be small-timers but pointed out in a forceful attack on the company this morning that a few mega-hosts who "have twenty, thirty, fifty, eighty apartments listed all the time" might account for a majority of the total rentals, even if the number of hosts is smaller.
Airbnb called the subpoenas a "government-sponsored fishing expedition." The harshness of the subpoena was not flattering to the Attorney General. In fact, it was arguably helpful to Airbnb, which can now build a case for customer privacy, and solidify its stance as protector of the average New York renter.
In a phone interview with Collin Schwartz, a real estate attorney in New York, he suggests that Airbnb can argue against this subpoena because of how broad it is. He also notes that Airbnb can attempt to prove that they will suffer irreparable harm as a company by releasing the user information. Regardless of the tactic used in court, it is unlikely the subpoena will be dismissed: "In a case this big, the judge does not just squash the subpoena outright. They try to tailor it as best as they can. They should try to whittle it down, just to the worst offenders."
Exactly who those "worst offenders" might be, it's anyone's guess. But as of yesterday's hearing, Airbnb has removed 2,000 listings, those posted by what Attorney General spokesperson Matt Mittenthal calls "bad actors." The judge has not yet reached a decision in regards to the subpoena.
But NYC DISRUPTS DISRUPTERS will be following the action closely – count on it.