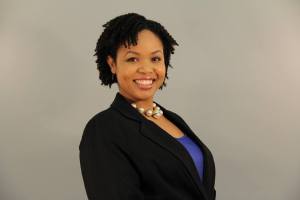 The labor-backed Working Families Party has endorsed Lori Boozer in the race to replace disgraced former Assemblyman William Boyland.
Coming on the heels of the healthcare workers' union 1199 SEIU's endorsement, the WFP backing further unites labor around Ms. Boozer's candidacy in the Brooklyn district's Democratic primary.
"In her life of public service and work on behalf of those most in need in our communities, Lori Boozer embodies the promise of a more progressive New York," said Sarah Johnson, the city's elections director for the WFP, in a statement to the Observer. "As a powerful advocate for racial and housing justice, Lori will prove effective at improving the lives of the working and poor in her district."
The WFP endorsement likely sets up a collision course between labor unions and the Democratic establishment in the Brownsville-based district. Borough President Eric Adams and local Councilwoman Darlene Mealy have endorsed Ineisha Williford, one of Ms. Mealy's staffers, and the Brooklyn Democratic Party is expected to follow suit, Ms. Mealy has said.
Ms. Boozer, a community activist, and Ms. Williford will likely be contending with a crowded field for the open seat. Local activists Tony Herbert and Anthony Jones have also declared their candidacies and more Democrats are expected to jump in the race.