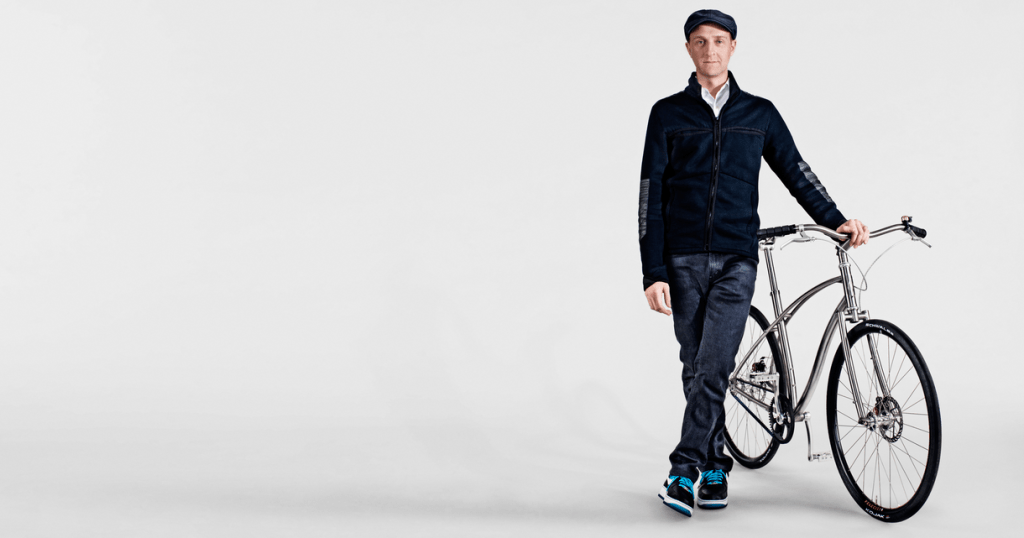 Update #1: Be sure to check out our latest reporting of Ello's sudden explosion in popularity here.
Update #2: For anyone concerned about the future of Ello, they've assured us that the site will remain ad-free and porn friendly!
Update #3: Overwhelmed by the deluge of new users, Ello almost choked off all access for new members, but have gone all-hands-on-deck to keep Ello alive and soldier on through the hype.
For tech entrepreneurs and investors, a social network is the great white whale of startups. Successful ones scale hard and fast, generating mountains of precious user data for advertising clients.
Paul Budnitz, an artist and designer toy maker, thinks that kind of marketer exploitation is downright evil, and has organized a supergroup of artists, programmers, and designers to build a safe haven. It's called Ello, and it's a social network with a manifesto.
Mr. Budnitz is the founder of Kidrobot, which makes designer vinyl toys that blur the line between plaything and art piece. Kidrobot toys run a fair price, and have a twisted, even morbid cutesy. In 2008, 13 toys designed by Mr. Budnitz and his collaborator Tristan Eaton were accepted into the permanent collection at MoMA. Two years later, he started Budnitz Bicycles, a boutique company that develops minimalist titanium bikes.
---

"Here's the plain truth: social networks that are supported by advertising are built for the advertiser. Facebook, Google+, Tumblr, etc. aren't really social networks — they're advertising platforms.  They exist to sell ads. That's it."

---
Mr. Budnitz has an almost primal aversion to the clutter of mass production, mass marketing and mass consumption. Not generating endless junk is a core value of the Ello team, which includes Berger & Fohr, a conceptual art and web design agency, and the programming collective Mode Set.
"We built Ello for ourselves, and we're a hyper-critical bunch," Mr. Budnitz told Betabeat.
Ello's manifesto takes aim at the reigning social networks and their reliance on ad revenue and marketing personal data.
"We believe that the people who make things and the people who use them should be in partnership," the manifesto says. "You are not a product."
So far, Ello.co is just a landing page — you can leave your email address, read the manifesto, or browse the names on the project. Its layout is sparse, with a color palette all the shades of concrete. The logo is a sinister smiley: a black circle with a Cheshire Cat grin and no eyes.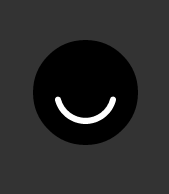 The message and aesthetic call to mind the internet hacker group Anonymous, with their messianic tone and Guy Fawkes masks — only Ello feels less politically menacing and more eerily playful.
Great design and a little mystique could go a long way. After all, Facebook's early success is largely credited to users' flight from the lumpen feel of MySpace. Nevertheless, even with the backing of design powerhouses, Ello's success is by no means guaranteed. Social media titans like Facebook and LinkedIn stand on a veritable skull mound of failed startups and imitators.
How did Ello get its start?
My partners and I had lost interest and were fed up with other social networks — exhausted by ads, clutter, and feeling manipulated and deceived by companies that clearly don't have our interests at heart.
We used Ello privately for about a year and invited around 100 of our artist & designer friends to join. It became a very vibrant community, but friends quickly wanted to invite friends, and then friends' friends wanted to join. There was too much demand for the original version to handle.
We recently decided to take Ello offline to rebuild it from the ground up. The new version will launch very soon, and will be able to scale as the community grows.
In what way will Ello be recognizable as a social network experience – will we see profiles? Media sharing?
You can connect with friends, post all sorts of media, comment, message, and engage in a number of other content-related activities. The difference between Ello and other networks is that the interface is very tidy, very intuitive and fast. There's nothing added that you don't actually need.
And it makes just about anything you put up look great.  During design, we created a number of fake users and put up the most horrible, ugly, tasteless content we could find on the internet, then refined the design until that content looked good, too.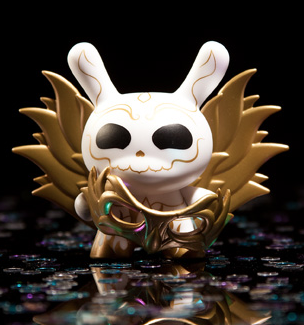 What's Ello going to look like?
Elegance, tidiness and order. The interface is totally visual, it's very straightforward and there are no nested menus. There's a provenance function that allows you to find out who created a photo, image, etc. or post first.  That's become a big problem for people who create content, and who see their best work all over the web without being credited.
Basically, we built Ello for people like ourselves. So it had to look good and it function accordingly, and of course – there's no bullshit.
Who wrote the manifesto?
The seven founders wrote the Ello manifesto as a group.
Here's the plain truth: social networks that are supported by advertising are built for the advertiser. Facebook, Google+, Tumblr, etc. aren't really social networks — they're advertising platforms.  They exist to sell ads. That's it.
Many people don't realize that their posts never make it to their friends at all — the big social networks bury them so that ads can rise to the top. Look at your Facebook or Tumblr page, realize what an enormous percentage of the screen is filled by ads, paid posts, boosted posts, you name it.
They will do whatever it takes to show you more ads — and to show your friends more ads — even reading your posts and your friends' posts and using your connections to make money.  We think this is evil.
On your blog, you wrote "I am so bored by technology."
Look, it's fun sometimes when a new device or technology appears that is so radically different that it just blows your mind.  I remember when I got my first Palm smartphone. It totally changed how I managed my life.
That said, people are becoming exhausted by technology for its own sake. Most new technology isn't truly new or better, it just consumes resources and takes up space in our lives.
Technology is best when it's invisible and it empowers us to live better lives.
When you started Budnitz Bicycles, you were becoming anxious about clutter, stuff, and noise. Does that anxiety persist?
Yes. I read a statistic somewhere that the amount of data now created worldwide in a week is greater than the total output of the entire human race before 1980. Soon it'll be in a day.
The same can be said for the production and consumption of physical objects. Manufacturing is so inexpensive now, you can buy a lot of cheap crap for hardly any money. Clutter management is becoming the next great challenge of our age.
The project is driven by a team of mostly designers —to what extent is Ello driven by design principles and aesthetics?
We're founded on the belief that principled design will change the world.
So we designed Ello in service to the content.  While elegant and fast, the interface is designed to almost disappear — it's very refined, but after using it for a while you almost don't even notice the interface.
Who's currently using Ello, and how are you determining who's invited?
Right now, the seven of us are the only people on Ello. We let all of our friends that had been using Ello know that we'd be taking it down to make a rather significant round of revisions and updates as the first version of Ello just wasn't built to scale.
Ello will remain invite only— to get on, you will need to be invited by someone who is already on the network.
Do you know when you'll make Ello available to the general public, or at least start letting a few more people in?
We plan to begin opening up Ello in 6-8 weeks. Perhaps sooner. Development is going well and moving quickly. We believe we have a very real opportunity to build a new community. A community that values connections, relationships, aesthetics and that isn't interested in being advertised to. Simple, beautiful and ad-free.