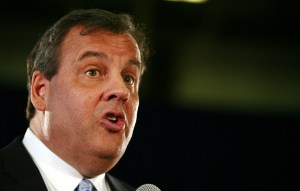 Gov. Chris Christie says "absolutely nothing new has come out" of the joint legislative hearings investigating his administration over the George Washington Bridge lane closure controversy.
The governor, speaking on his monthly radio program on New Jersey 101.5 FM, told listeners little has been gained from hours of testimony from a staffer and former administration employee.
"Absolutley nothing new has come out of this," he said Tuesday evening after his chief spokesman, Michael Drewniak, spent hours answering lawmakers' questions under oath.
Nearly 12 hours of combined testimony from Drewniak and former staffer Christina Renna yielded information already detailed in the governor's internal review of the controversy, Christie said, referring to the so-called Mastro report.
"Everything that Mike testified to today was in the Mastro report," he said. "[If] they want to have people continue to read the Mastro report in public, I guess that's what they're going to do."
The governor said he only spent between 5-10 minutes listening to Drewniak's testimony earlier today.
"I'm not going to sit here and go back over, and over this stuff again," he said near the top of the show after being questioned over details from Drewniak's testimony.