After months of back and forth debate and a quashed subpoena, Attorney General Eric Schneiderman has come to an agreement with Airbnb over user data. The Attorney General first asked for all user data in New York, which Airbnb called a "government-sponsored fishing expedition." A New York state court agreed this was too broad, and in response, the Attorney General issued a more narrow subpoena on May 14th. Airbnb has agreed to the revised subpoena and an agreement was drawn up.
The Attorney General issued this statement, "Airbnb and the Office of the Attorney General have worked tirelessly over the past six months to come to an agreement that appropriately balances Attorney General Schneiderman's commitment to protecting New York's residents and tourists from illegal hotels with Airbnb's concerns about the privacy of thousands of other hosts. The arrangement we have reached today for compliance with the OAG subpoena strikes this balance."
This agreement offers the Attorney General's office "anonymized" data. Before it is sent, Airbnb will strip the data of names, email addresses, telephone numbers, social media accounts, website user names, host IDs, listing IDs, apartment number, social security numbers, tax identification numbers, specific payment information, security questions/answers, and password information.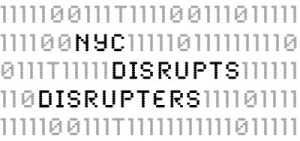 Instead, the Attorney General will receive user data identified by a "unique identifier," apartment numbers will also be replaced with "unique identifier." The data will note whether the listing is currently inactive, or became inactive after October 1st, 2013. Airbnb has 30 days to produce the information.
As for the "bad actors," they may be subject to further investigation. In a statement issued by Airbnb, the company notes "The Attorney General's Office will have one year to review the anonymized data and receive information from us about individual hosts who may be subject to further investigation. We believe the Attorney General's Office is focused on large corporate property managers and hosts who take apartments off the market and disrupt communities. We have already removed more than 2,000 listings in New York and believe that many of the hosts the Attorney General is concerned about are no longer a part of Airbnb."
Airbnb will also work to educate their users about New York laws. New York hosts will see "additional information before they list their space and we'll email every host in New York with information about the law."
Though both Airbnb and the Attorney General are pleased with the compromise, Airbnb believes there is more work to do, stating "the law that made this investigation possible is still on the books, and we need to change that law to allow anyone in New York who wants to rent out their own home to do so."