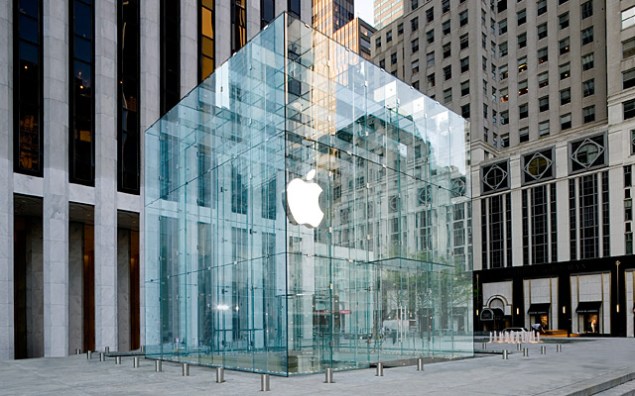 Manhattan's upper crust may no longer have to contend with the hoi polloi of the 5th Avenue Apple store if the retailer opens its first Upper East Side location.
Apple's architectural firm, Bohlin Cywinski Jackson, received city permits last week for interior demolition of 940 Madison Avenue, which is rumored to be the company's UES outpost. Various sources confirm construction is already in progress, according to website ifo Apple Store.
Apple has not yet confirmed the plans but the firm behind the iconic glass cube's involvement seems to say it all.
The gadget heaven would supposedly take over a 12,580-square-foot property that once housed the U.S. Mortgage & Trust Co. and $80,000 preliminary plans are already in order.
Complete with the original bank vault and a 95-foot marble and limestone façade, the newest Apple location would be the sixth in Manhattan (the Mac retailer has yet to  set up shop in Brooklyn).
With bloggers in a tizzy about the Madison Avenue opening and reports of a lease in the new World Trade Center mega-mall pending, Apple is poised to make a big boost in presence (and sales…) in 2015.
How 'bout them apples?