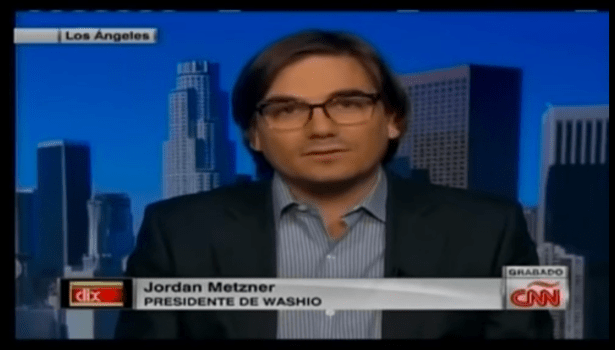 Forget fancy incubators like yC. If you're an aspiring entrepreneur seeking Silicon Valley funding you might be better off hopping on a flight to South America and opening a Burrito joint.
Apparently, running a business in the chaos of Argentina is like high altitude training for entrepreneurs.
I spoke with investor Shervin Pishevar last week for a series I'm working on about the human qualities Venture Capitalists look for in founders, and the Uber investor specifically called out Jordan Metzner of on demand laundry app Washio. 
"The thing that really attracted me to Jordan," Mr. Pishevar told me by phone, "was that he moved to South America and started a burrito chain, and he didn't even speak Spanish. It was a huge signal for us. It's extremely important to have founders who are fierce and gritty and are able to be in the streets operating. Someone like Jordan who went down to South America and built a successful burrito chain."
So while on paper Washio's wash and fold concept may not blow your mind – his South American training (among other qualities, surely) were enough to attract the likes of Mr. Pishevar, Pejman Nozad, Ashton Kutcher, Nas, Larry Rudolph, Ron Burkle and several others. 
I visited with Mr. Metzner at their impressive Soma HQ to get my dirty socks washed and discuss his quixotic quest to introduce the California burrito to South America, and how this impacted on his biz cred in today's Silicon Valley.
Perched on a fire escape, Mr. Metzner broke down his formative years in the cauldron of the Argie business world. "I went to undergraduate business school in Indiana and studied entrepreneurship. After graduation, a buddy of mine was like 'let's go to Argentina.' We bought a one-way ticket and moved there in 2005. We didn't know anything. We rented an apartment in Recoleta for like a month, where we met a 45-year-old, single woman who lived in the building and convinced her to be our guarantor, which is crazy. I don't know why she did it. We had no friends. We didn't really know anyone. My Spanish was nonexistent. So we're like, 'Let's start a business.'"
So what business lessons does Mr. Metzner believe he learned during his journey to the dirty, deep south?
"It's exactly like high altitude training. You know in baseball  when you put a weight on the bat, and when you take it off it's easier? Or how when you learn guitar you should learn acoustic so when you play electric it's easier? Doing business in Argentina is a fucking mess. I mean, go pay a light bill!  When we got our first employee lawsuit [Ed Note: these are quite common] we freaked out. By the end we had 30 employee lawsuit letters stacked up. We were playing the game. One of those cases still isn't resolved! Here in the U.S., it's at will employment. The bad here is better than the good there."
Yet, Mr. Metzner's burrito empire prospered.
"When I left in 2010, we had 14 stores in six countries. When we decided to leave and come back to the United States, our original investor found some people in Argentina to buy out our share. I still own 10% of the company, but I walked away with a lot of cash. You could see the writing on the wall there. Inflation was getting crazy."
So there you have it. Argentina: It's Y Combinator, but with better steaks and hotter girls. And still no direct flights from San Francisco.
Fernando Cwilich Gil is a South American painter and writer on sabbatical in San Francisco.