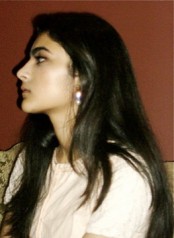 Ayesha Siddiqi is out at BuzzFeed, editor in chief Ben Smith confirmed today.
Ms. Siddiqi was hired in December as the editor of BuzzFeed Ideas, a vertical for "original reporting and analysis plus the real conversation of the social web" that launched on April 1. Ms. Siddiqi, a writer with a popular Twitter feed, is also a contributing editor to The New Inquiry.
"She's a brilliant person and I look forward to following her work," Mr. Smith told the Observer. Mr. Smith declined to elaborate on the circumstances surrounding Ms. Siddiqi's departure, but according to sources, she was fired last week.
"I've been very lucky to join a company that trusts my vision for this space. I'm eager for people to see that vision in practice as we publish more commentary and criticism," Ms. Siddiqi told Capital New York in an interview not long after the section launched in late April.