It's been an extra adorable week for New York City animals.
The NYC Department of Environmental Protection recently discovered some fluffy Peregrine chicks that had hatched atop of various city bridges. Like any proper baby shower, adorable photos were taken.
Here are some of the cutest from the collection. In them, you'll see a city worker putting tags on the chicks, which helps the city keep track of them. The rest can be found on the MTA's Flickr page.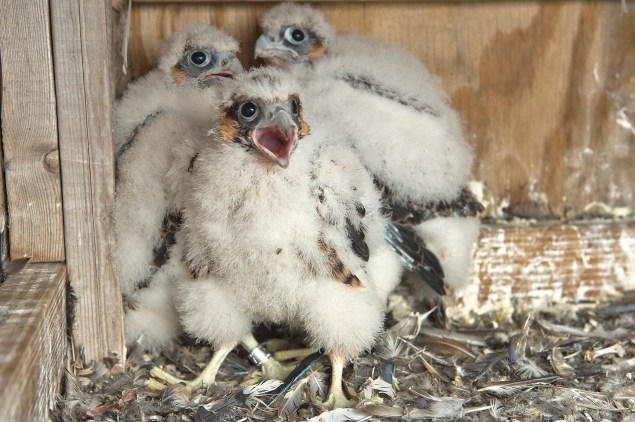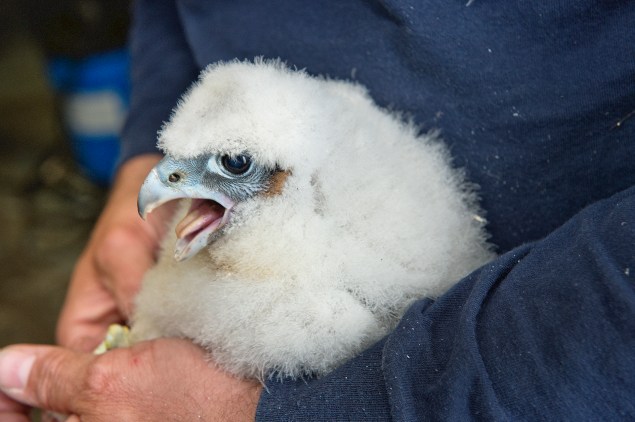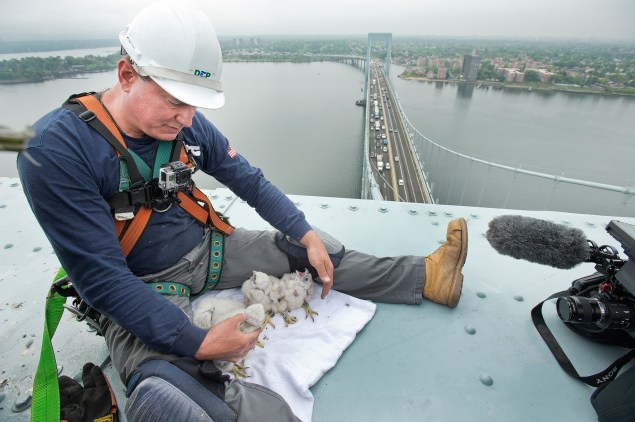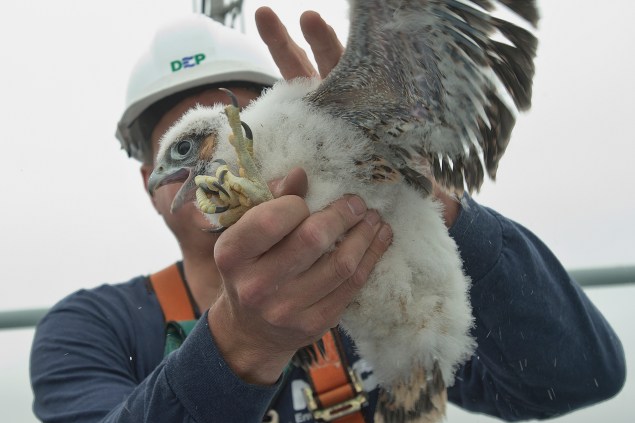 All photos via MTA Flickr page.