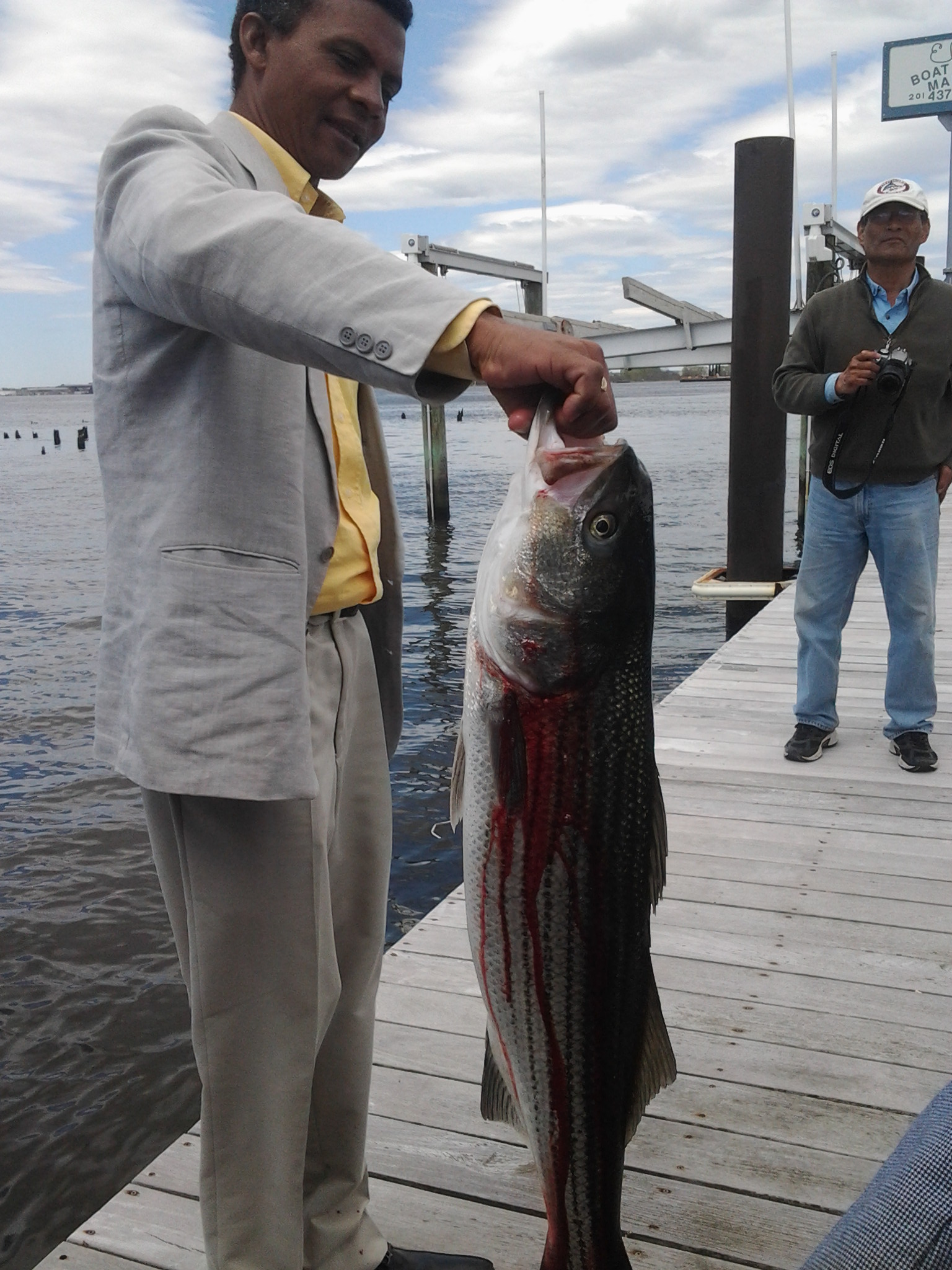 You're going to need a bigger boat.
If you want to score upwards of $5,000 in money and fishing equipment that is (and who doesn't!). The Peace King Fishing Tournament is well under way on the Hudson, and you'll have to put on your most impressive fishing cap to catch up.
On Tuesday, one lucky fishermen hooked a bass that measured in at 33 inches. For non-fishianados, that is a big fish. Brooklynite John Aull caught a 35-inch bass the next day. His 21-year-old daughter Deanna also nabbed a striped bass in the same day. So really, what is your excuse?
Those still looking to get in on the action have until May 16, when the tournament concludes. The entry fee for participants is $40, and charter boats with bait and tackle are available for a $80 a day fee. The tournament boundary stretches from Half Moon Bay, Croton-on-Hudson, to New York lower bay including Raritan Bay.
Sponsoring the contest is Family Federation for World Peace and Unification (FFWPU), founded by the late Rev. Sun Myung Moon. The reverend was a fishing enthusiast his entire life.
"The 2014 Peace King Cup Fishing Tournament is one of the myriad ocean-based programs that Father Moon initiated to give people the opportunity to interact with the marine environment," Clint Woods, a minister with the FFWPU, said in a release. "In so doing, they experience the wonder, power, and harmony of the ocean. Through the Peace King Cup, the very youngest to the very oldest can bond and share in fishing, fun, and fellowship."
The competition is still fierce, so hop on a boat while you still can. Personally, our money is on this mystery contestant, pictured below, who declined to be named for this story.