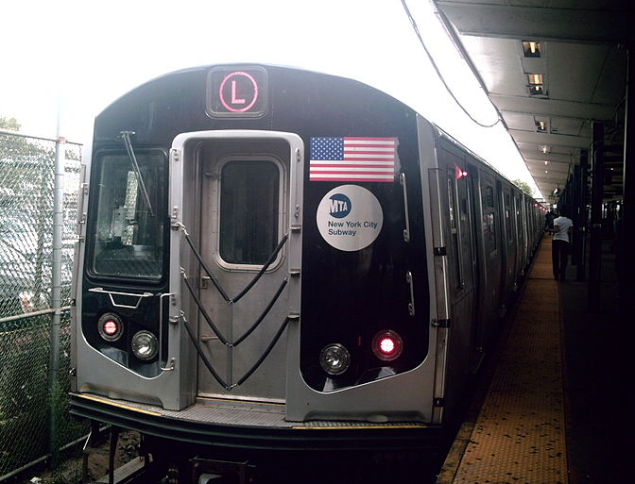 New Yorkers generally love our iconic public transit system. Ridership is constantly growing, especially on the L train, and we rely on the subway to keep the city functioning. But with a growth in ridership inevitably comes more upskirt photography, human skin depositories, life-threatening break dancers and, of course, delays.
A new report by the Straphangers Campaign found that the number of "delay alert" emails and texts messages sent out by the MTA jumped 35 percent between 2011 and 2013. Alerts, which are sent out whenever the MTA expects a delay "to last 8 to 10 minutes or more," were sent out 3,998 times last year, up from 2,967 in 2011.
"The increase in alerts is a troubling sign that subway service is deteriorating," Gene Russianoff, a staff attorney for the Campaign, said in the press release.
The L train, aka the Hipster Express, saw a 91 percent rise in the number of alerts, the largest increase of any line. That's a bummer for L riders, who not so long ago had the "best subway line" in the city, according to the same group. The F train took the cake for most alerts though, with 326, eight percent of the total. The J/Z line actually saw a nine percent drop in the number of alerts, but it was the only line to improve.
The group analyzed only what the MTA deems "controllable alerts," which includes mechanical problems but leaves out unusual circumstances like sick passengers and police activity. The Campaign chose to skip over 2012 because Superstorm Sandy, you know, sort of damaged the subway system a little bit.
Some other interesting tidbits from the report:
-Half of the alerts came from delays within Manhattan. Only 10 percent originated in the Bronx.
-A little over 104,000 people subscribe to the alerts, although the average weekday subway ridership is over five million.
-The J/Z isn't only the most improved line; it's the best overall, with only 53 delay alerts in 2013, approximately 1 percent of the total.
So if you live in Brooklyn and can't stand the crowded L train, Jamaica, Queens might be calling your name.