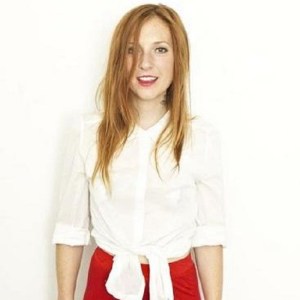 In this glorious age of dating we live in — the Tinder age, if you will — nude pics are as common as a bouquet of flowers and some heart shaped chocolates. But uploading them to your own company's Dropbox? That's bold.
Getting $15,000 from the same company that found your nudes? That's revolutionary.
Back in December, Long Islander Stephanie Rose Gribbin was accused by her Brooklyn firm, Nooklyn, of "uploading nude and seminude photographs of herself to Nooklyn's Dropbox account," according to the New York Post. In addition, they accused Ms. Gribbin of attempting to pilfer clients for her own firm, Stephanie Rose Consulting. In total, Nooklyn asked for $300,000 in damages.
But then, nudie pic lawsuit plot twist!
Ms. Gribbin, who represented herself in court, claimed Nooklyn upped the charges after she filed a complaint saying Nooklyn fired her for being pregnant. She also claimed the pictures were "tasteful" shots that were never intended for public consumption.
Despite that being the same argument of high school girls everywhere, the Brooklyn courts sided with Ms. Gribben, who agreed to settle for $15,000 in damages from Nooklyn, the Post reported.
Not a bad deal, considering the circumstances. Come to think of it, we could really use $15,000. Maybe we'll just subtly leave these nudes right here.