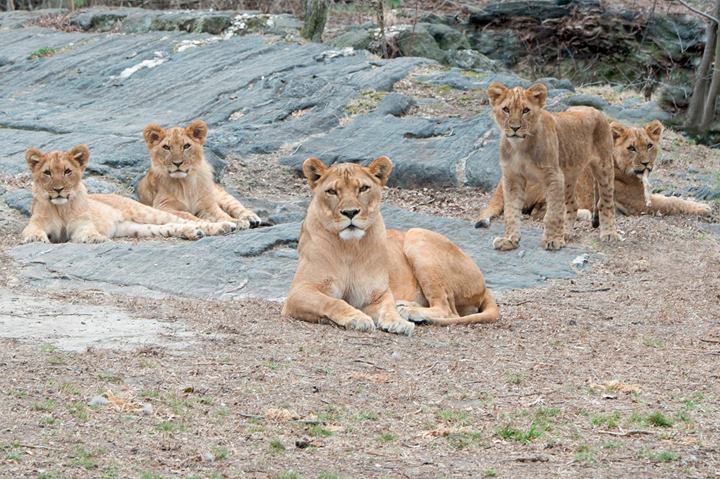 In the animal kingdom, it's always the 90's.
As a lion litter of three males and their sister turns 1 this summer, the Bronx Zoo decided it was just about time to give the cub quartet a formal introduction.
In the zoo's latest photos, males Thulani, Ime and Bahati, and female Amara, pose with their mother (middle) in shots that look to us remarkably like boy band photos from the 90's.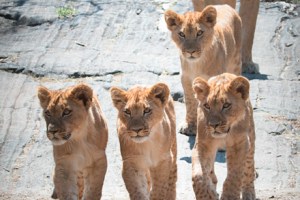 Born on Aug. 16 last year, the family is part of the zoo's Species Survival Plan, and visitors can see them at the African Plains Habitat this season.
And if boy band history has taught us anything, one of the lions (our votes on Bahati) will go on to be much more successful than the others, who will only be seen during slightly depressing comeback tours.