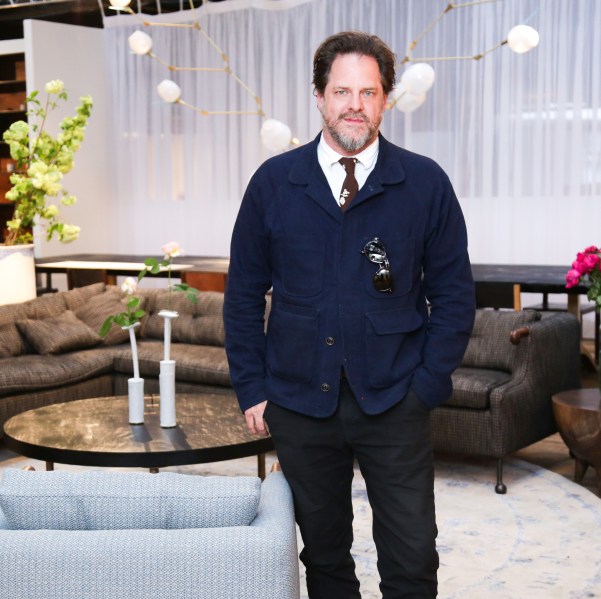 In 1994, painter and sculptor Tyler Hays looked out of the window of his studio in Greenpoint, Brooklyn, and saw, on the side of a factory chimney, the letters BDDW. Inspired, he named his company after them. Mr. Hays later discovered that the letters were, in fact, EDDW—but what the hey, a name was born that became synonymous with handcrafted luxury. 
An early pioneer of the artisan movement that made Brooklyn's name, Mr. Hays has since moved across the water to Soho where he now sells exquisitely made wooden furniture, often carved from one solid piece, to collectors of blue-chip art and buyers with a taste for the wild side of home furnishings.
"I think part of the appeal of BDDW is trusting in a company" he said. There are very few companies out there that aren't owned by multinationals nowadays; you can't find anything you can trust. Things are made in factories that are not run by the people who are designing them."
Mr. Hays set out to make high-quality furniture for the masses, but a combination of rare natural skills and business savvy attracted commissions from clients with money.
"The rich were the only ones buying when we began," he told the Observer. Now, he employs 85 "genius kids," as he calls them, in his workshop and foundry in Philadelphia and shows the work in his 5,000-square-foot showroom-cum-gallery on Crosby Street. Forget the plush carpets and pushy sales professionals or traditional fine furniture establishments, though. Mr. Hays hosts an archery club in the showroom that also houses a brewery. 
A self-described farm boy from Oregon, while he lives and breathes the artisanal lifestyle, he laughs at the idea of himself as a throwback to an era of "real men": "For me, it's not about being a real man as much as about the ability to do things for ourselves. We've become nostalgic for the era of D.I.Y., but that was only 15 years ago!"
Mr. Hays believes his customers are drawn to the connection they can make with a smaller company. "When people buy from BDDW, they know the company, they know who I am." 
Following in BDDW's successful slipstream is a whole swathe of designer-makers setting new standards in quality design. The rustic handmade look has gone, and in its place has come ultra-modern luxury furniture, made using traditional materials, techniques and machinery. The idea is to make furniture that has staying power, thereby slowing down the rate of consumption, which is part of the appeal. If you pay $35,000 for a BDDW table, you're not going to throw it out on a whim.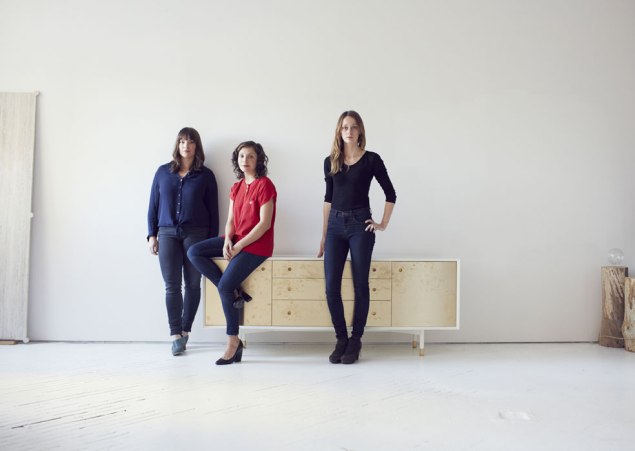 Still based in Brooklyn, Egg Collective is a group of three friends, Crystal Ellis, Stephanie Beamer and Hillary Petrie, who are creating super-slick pieces with a machine-age feel using stone, glass, metal and wood. They trained together as architects in St. Louis but moved into furniture design in 2011 because, as Ms. Petrie explained, "The scale of furniture makes it easier to make by hand and to evaluate the success." In 2012, the women won the ICFF Editors Award for Best New Designer. 
Each of the Egg group brings different talents to the creative process. What they cannot make themselves they farm out to a local network of "super-talented makers" as the ladies describe their network. Their designs are about as far away from the live-edged kitchen table as you could get.
"We mix Shaker and Donald Judd, Art Deco and Marilyn Minter; we pull our influences from a lot of different places," said Ms. Petrie, adding: "There's a perception that something handmade has to have imperfections. We wanted to remove that from our designs. We draw on old-school techniques, but we aim for a highly executed precision." The group's most expensive item, the Henry table, retails at around $23,000, but this is, as Ms. Petrie told the Observer, "heirloom quality furniture" of the finest order.
While Stephen Antonsons' designs aim just as high in terms of quality and price as BDDW and Egg, he's the first to admit that his choice of material doesn't immediately scream "luxury." Mr. Antonson, another painter/sculptor turned designer who started out and still works in Brooklyn, creates a range of lighting, objects and tables coated in plaster. "It's perceived as a humble material," he said. "It doesn't have the associations of bronze. But for me, it's incredibly magical, because it can do so many things and take on all of these forms."
With the relatively modest Finn Lantern retailing at around $12,000, Mr. Antonson confessed, "I could never afford one of my own pieces," but he emphasized the unique connection that the smooth surfaces mastered from plaster allow between maker and owner. "This is a surface that you just want to touch. People are forever rubbing their hands all over it, and I love that."
Mr. Antonson's humble designs have been endorsed by some of the world's most noted architects and interior designers. His current commissions are for Daniel Romualdez, the architect and decorator of choice for influential tastemakers including Daphne Guinness, Aerin Lauder and Tory Burch. 
While the prices of a piece from Mr. Antonson, Egg Collective or BDDW may be an ideological hurdle for those not in the 1 percent, there are other considerations. These pieces are the modern version of grandma's linen press or the dining set you inherited on the death of a parent, even the mid-century stereogram your father loved. High prices support a cottage industry of craftspeople, which in turn helps to create an awareness of provenance in the design business, to match that in the food and clothing industries.
"When I've poured my heart and soul into making a piece, I hope people will appreciate it," says Mr. Antonson. "When I walk into Ikea, I don't see design, I see landfill." Mr. Antonson's high-minded approach might be tough to swallow, but it articulates, albeit in an simplistic way, an artist's devotion to his craft. His is a devotion that was born and has remained, despite gentrification and an onslaught of development, in the artisan communities of Brooklyn. ν