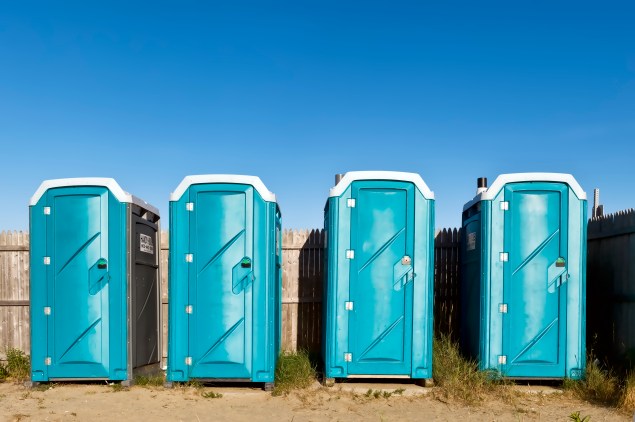 Rockaway Beach is now a no-flush zone.
With summer unofficially underway, Rockaway Beach sunbathers will be relegated to portable toilets, as the $2 million "comfort stations" sit uninstalled by the seaside.
The 10 exclusive bathrooms won't be opened until the long-delayed boardwalk construction begins later this year, DNAinfo reports.
The modular stations should be ready just in time for polar bear plunge season — the Parks Department said they would be installed at Beach 67th Street by the end of winter. How convenient?
The loos, looked after by 24-hour security, were originally ordered to get beaches ready for summer 2013, post-Hurricane Sandy.
The controversial pricey bathrooms raised a stink last summer when Arverne by the Sea residents were allegedly not warned or included in the city's bathroom installation plans.
Pretty potty, out. Porta Potty, in.