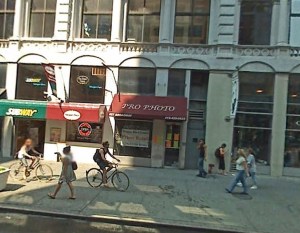 It was an independent florist's shop. A restaurant in Little Italy. A random sketchy NYC jewelry store.
And now it's a f*cking froyo place.
A new tumblr chronicles the frozen yogurt epidemic dismantling New York's quirkiness, one Google Street View at a time.
The site compiles before and after images of storefronts with a formulaic caption: "It was [insert N.Y.C. hole-in-the-wall]… and now it's a f*cking froyo place!"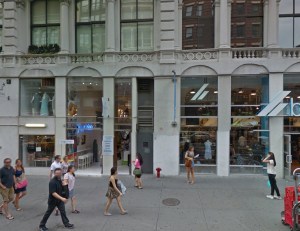 The Observer noticed back in 2012 that multitudes of yogurt chains were taking over NYC, citing Yogurtland, Yogurt Station, Yorganic, Yogurt Culture, Yogorino, Lorax Frozen Yogurt, Chill Berry, Yogurt City, YoGo Yogurt Truck and Yogo Swirland to name a few. And that's not all. The New York Senate declared yogurt the official state snack on May 6.
"The lost places aren't all winners, but that's not the point," commented Jeremiah's New York , "The point is that the streets of the city are being taken over by monoculture–chain stores, banks, condos–and the froyo place has come to exemplify a certain strain of this banality, one that is multiplying like a virus."