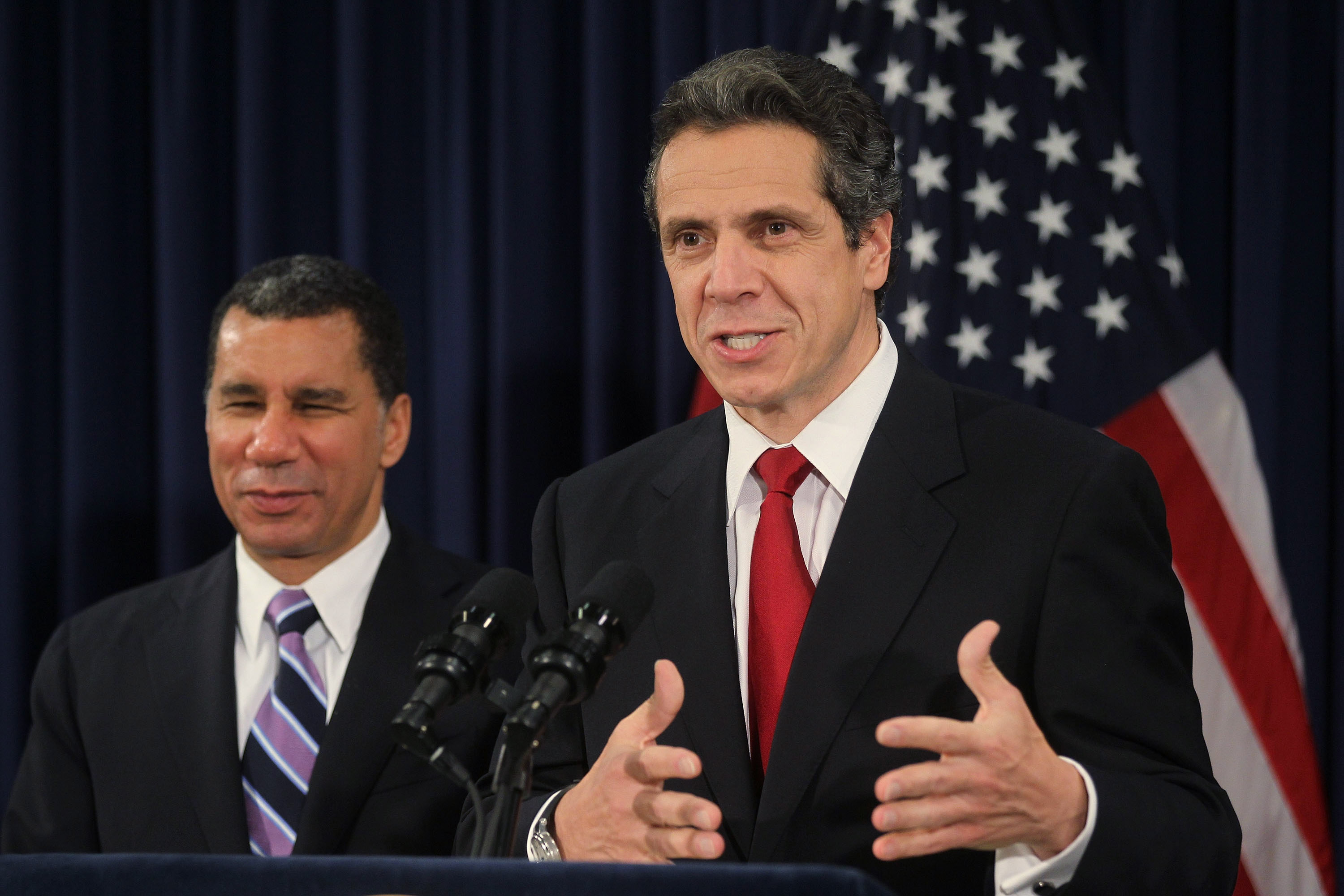 As Democrats kicked off their state convention today on Long Island, Gov. Andrew Cuomo announced several key changes to the party's leadership.
Former Gov. David Paterson, his predecessor, will now helm the party's re-election efforts as chairman of the state Democratic party, taking over from Assemblyman Keith Wright.
According to a statement published by other outlets, Mr. Cuomo heaped praised on the governor, calling him "one of New York State's finest public servants."
"Governor Paterson is one of New York State's finest public servants with a lifetime of fighting for a stronger and more progressive state, and there is no one better prepared to lead the state Democratic Party," he said. "I am pleased to welcome him on board and look forward to working together with him to strengthen our state and our party. I also want to take this opportunity to thank Keith Wright and Stephanie Miner for their service."
Mr. Paterson was Mr. Cuomo's immediate predecessor in the governor's office, and has since held various jobs, including working as a radio show host.
Mr. Cuomo also today announced that he has tapped former Congressman Kathy Hochul as his pick for Lieutenant Governor. His former running mate, Robert Duffy, chose not to seek re-election, citing health problems.