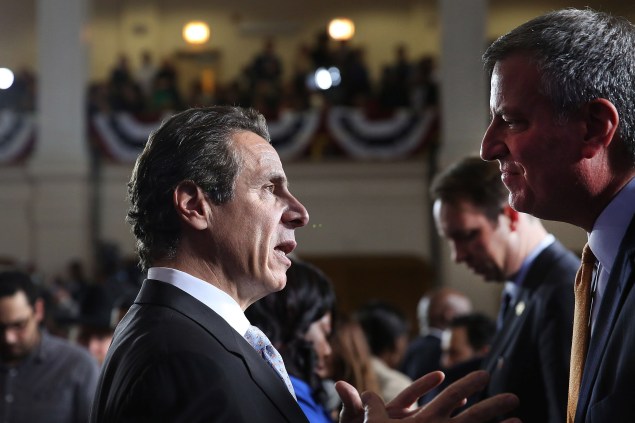 Mayor Bill de Blasio today side-stepped a question about whether he thinks the labor-backed Working Families Party should endorse Gov. Andrew Cuomo's re-election bid.
"You know, I don't get into the intricacies of what the Working Families Party does," the mayor said today at an unrelated press conference when asked his opinion of whether the party, which he helped found, should back Mr. Cuomo or a more progressive candidate.
Left-leaning Democrats have grown increasingly frustrated over some of the governor's more moderate policies, including this year's budget's focus on tax cuts, and members of the WFP appear split over whether to stick with Mr. Cuomo or send a signal by endorsing someone else.
For his part, Mr. de Blasio said he would be endorsing Mr. Cuomo, with whom he has clashed, but said the endorsement decision was up to the WFP.
"I obviously will be supporting Governor Cuomo for re-election," he said. "But I think the WFP has, as you know, a very substantial membership and a complicated leadership system, and you know, I leave it to them to make those decisions."