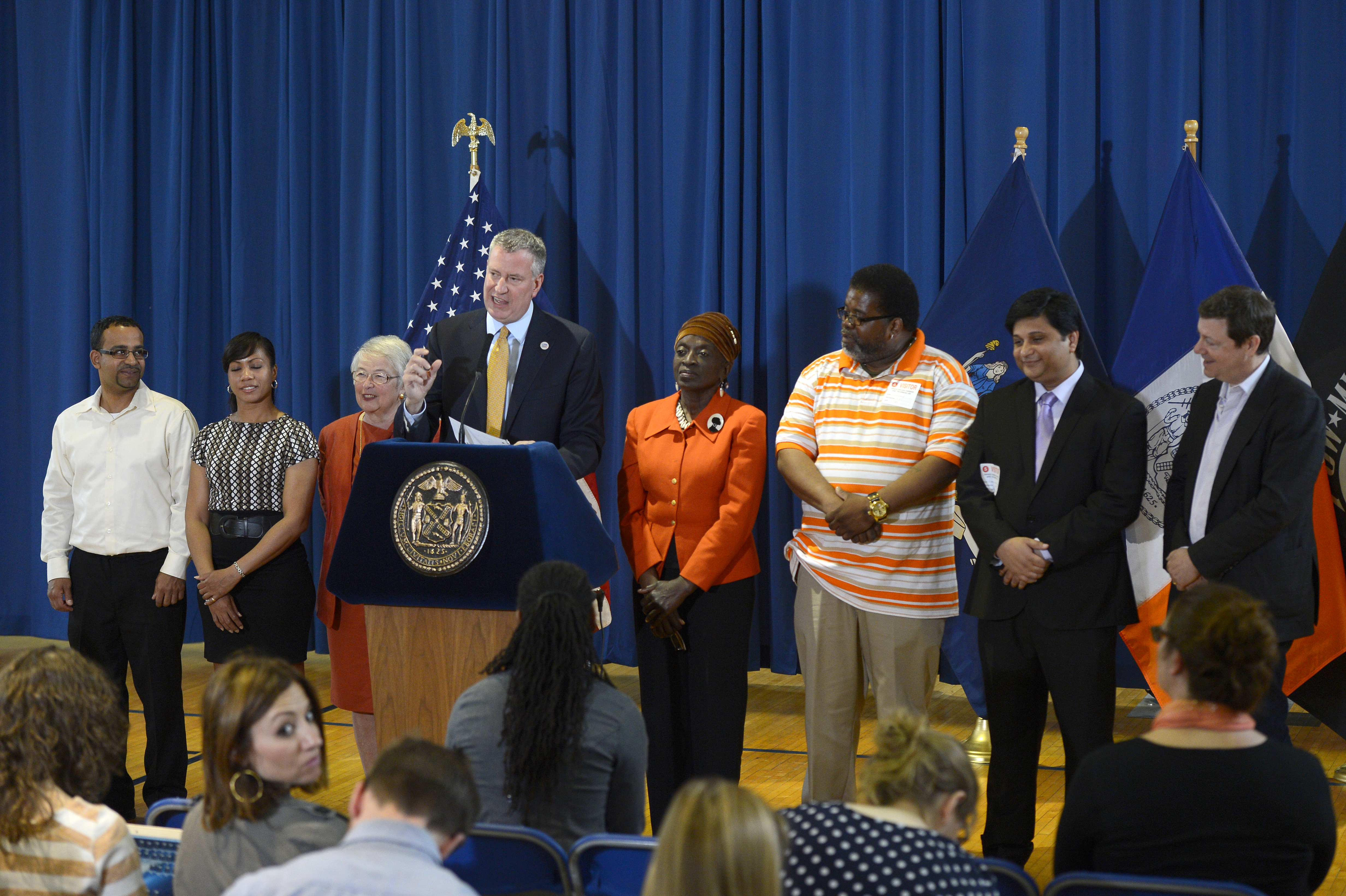 Mayor Bill de Blasio today urged the operators of the National September 11 Memorial Museum to exercise the utmost sensitivity to families and first responders following outrage over a VIP party held in the newly-opened space.
The Daily News reported today that museum organizers held an "alcohol-fueled" party for VIPs the night before the opening of the museum, which contains the remains of 1,115 unidentified victims.
"They were drinking, eating and laughing when this is pretty much a gravesite," one employee told the paper. Some first responders were also reportedly turned away.
Asked at a press conference in the Bronx today whether he considered the space an appropriate place to host parties, Mr. de Blasio chose his words carefully.
"I think the museum, first of all, the museum itself is an extraordinary tribute to the people we lost and to the first responders. And it was a very complicated endeavor, but I think they did an incredible job at the foundation of putting it together," he said during a visit to the Bronx Academy for Software Engineering.
"What I'll also say, though, is my advice to the foundation is to always be very sensitive, particularly to the concerns of the families, first and foremost, and of course of the first responders," he added. "I don't want to ever get in the habit of critiquing or assessing one choice or another … My broad view is, very much in the forefront of their minds, should be that sensitivity to the folks who were a part of that day."
Mr. de Blasio spoke at the opening of the museum, along with President Barack Obama and Govs. Andrew Cuomo and Chris Christie.